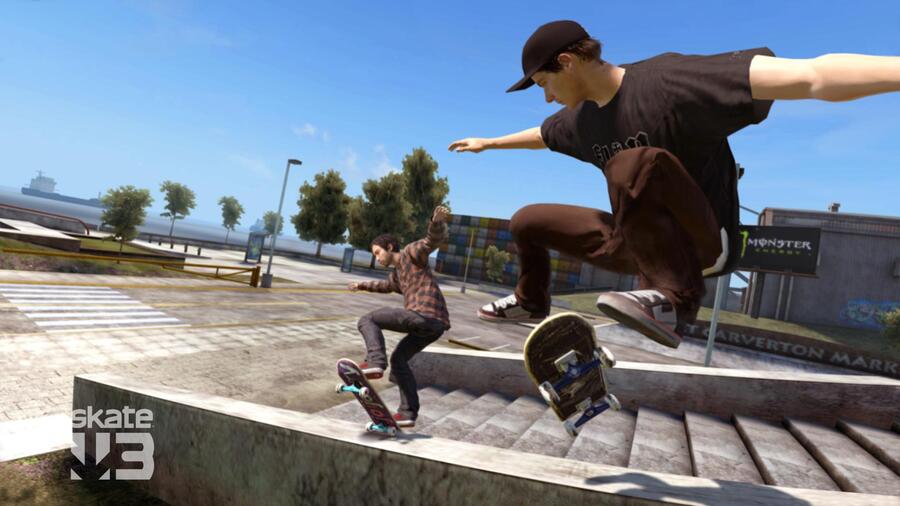 Electronic Arts has had a pretty disastrous generation. Its reputation has gone down the toilet in recent years, thanks primarily to its fascination with microtransactions and "surprise mechanics". That's not the only reason, though; its games have been generally uninspired, safe, and lacklustre experiences, and many beloved series have been unceremoniously dropped. One casualty of this is the excellent Skate series.
Before terms like loot boxes and shared world shooters were common terms, Skate rejuvenated skateboarding games with a more grounded approach. It's a franchise many want to see return. Fans rallied together to spam the publisher's social feeds a few years back. More recently, EA reactivated the online servers for Skate 3 just before E3 2018, sparking hopes that an announcement would be made at the trade show. Nothing happened.
In fact, the publisher seems wholly disinterested in Skate, as the trademark has now been officially labelled "Abandoned". The listing on the United States Patent and Trademark Office site shows that the trademark achieved this status on 1st August 2019. It seems a Skate 4 is more unlikely now than ever.
Are you sad to see the demise of the brilliant Skate series? Are you still holding out hope for a follow-up in the future? Graze your shins in the comments below.
[source vg247.com, via tmsearch.uspto.gov]