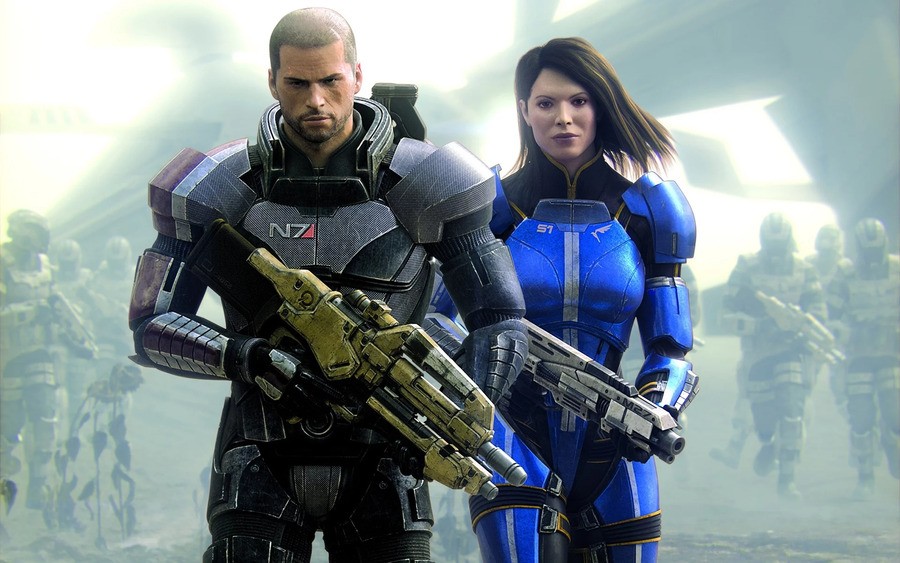 Update: If you haven't already noticed, it's no longer N7 Day and there's no sign of a Mass Effect Trilogy Remaster announcement. Boooo! As expected, this rumour was a dud.
But BioWare did come out and say that it wants to know what Mass Effect fans want from the franchise going forward. We wrote about that through here.
---
Original story: Today is the 7th November, otherwise known as N7 Day to fans of Mass Effect. It's a day that developer BioWare dedicates to the sci-fi series, usually sharing community creations and announcing merchandise sales over on the studio's official storefront. In times past, though, N7 Day has meant a lot more. BioWare has been known to reveal its plans for Mass Effect on this day, and there are rumours that it's about to finally give fans what they've wanted since this console generation began.
Yep, there are whispers that today's the day when the mythical Mass Effect Trilogy Remaster is revealed. Now, this same rumour seems to crop up every single year -- we've been waiting on this bloody remastered collection for more than half a decade -- but there is a little extra weight to this 2019 edition. During its most recent financial call, EA noted that it would be delivering "exciting remasters of fan favourites" within the next fiscal year.
Naturally, everyone immediately thought of properties like Mass Effect, Dragon Age, and Dead Space, and with N7 Day so close, people started to believe. The thing is, there's still no real evidence to back this rumour up -- just anonymous tipsters saying that it's happening. From our perspective, it just seems like guesswork that capitalises on EA's statement and the fact that it's N7 Day. Will we see a Mass Effect Trilogy Remaster before this generation ends? At this point we reckon it could happen, but we're not convinced that it'll be announced today. We'll know for sure soon enough, we suppose.
What do you think? Please don't get your hopes up in the comments section below.