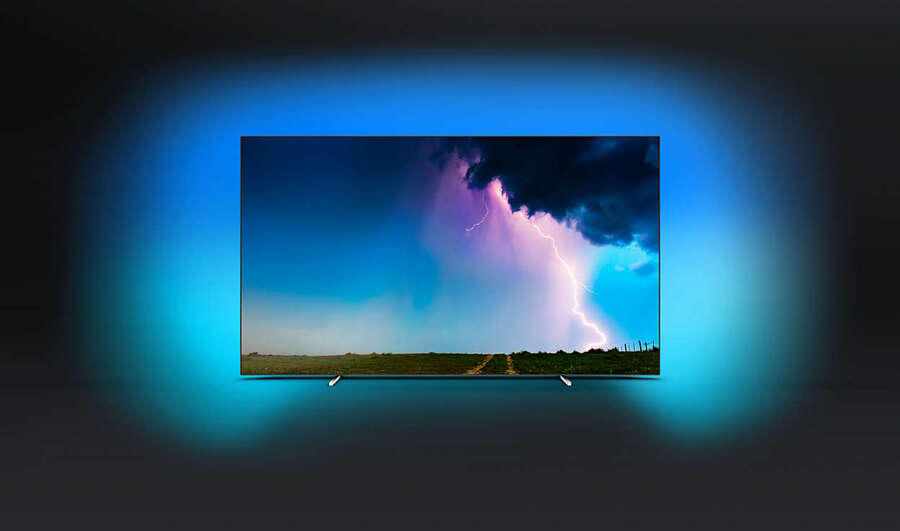 You want to take full advantage of your PlayStation 5, right? Yeah, we know it's not out just yet, but it will be this time next year, so you need to be prepared. And what better way to be ready than with the purchase of a highly recommended Philips 4K OLED television. This one comes highly recommended from pretty much everyone in the tech sphere, due to its vibrant colours and infinite contrast. Even more importantly it has a respectable 30ms input lag, making it a great choice for gaming.
This panel is actually fairly new – it launched this year – and originally retailed for £1,499, meaning that it's a snip on Black Friday 2019 for £989 from Amazon UK. You can nab it for yourself through here:
As this is a Philips screen, it also features the company's trademark Ambilight technology, which means it projects colour onto the wall that complements what you're seeing on the display. Not everyone's a fan of the feature, but having seen it first-hand, we really like it. And of course, it can be disabled if you really want.
You can find more 4K TV deals, as well as a bunch of games and consoles, in our PlayStation Black Friday 2019 guide. Do let us know what you're buying – if anything – in the comments section below, though.
[source pushsquare.com]