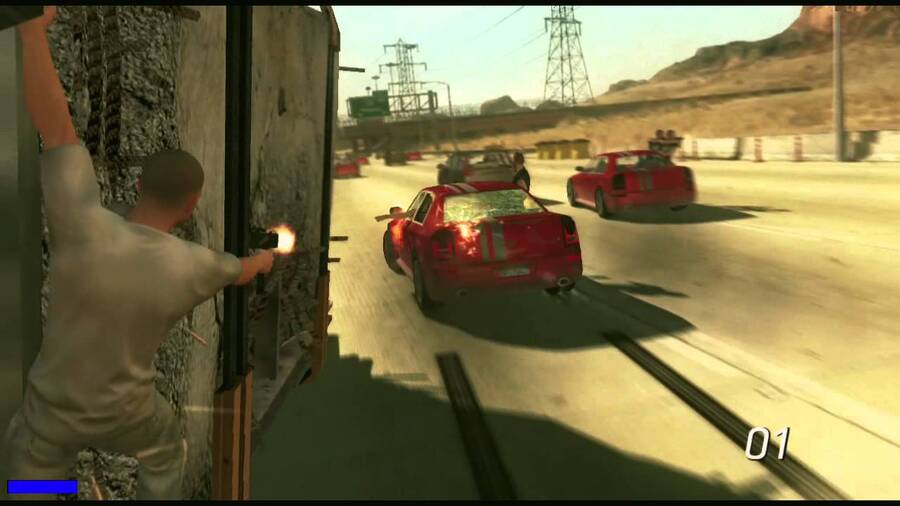 Eight Days, The Getaway 3, and Agent are three cancelled PS3 exclusives that still sting the heart of the PlayStation faithful to this day. With none seeing the light of day in the previous generation, it's the SCE London Studio-fronted title Eight Days that we actually saw the most of prior to its scrapping. Nostalgic fans will remember the gas station shootout and what promised to be a big-budget experience on Sony's last-gen system.
Over a decade later, Polygon has published an interview with five developers who were there at the time, and it certainly makes for interesting reading. Those who were there at the time cited various reasons for its demise, including contrasting statements of the studio either being too small or large to handle the project, while the PS3 is stated as being too difficult to work with.
It does sound like it was a rather ambitious project, however. Described as "putting the player in the greatest action movie that had ever been made", the likes of John Travolta and Halle Berry were approached for roles in the title while The Dark Knight stuntman Buster Reeves was set to play the main character.
We strongly recommend you head on over to Polygon for the full story. Were you excited for Eight Days? Let us know your thoughts on the interview in the comments below.
[source polygon.com]