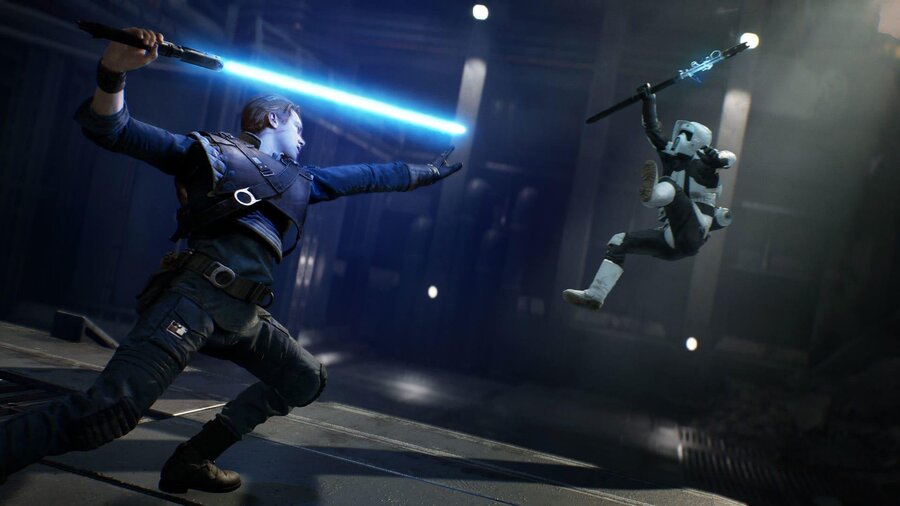 Star Wars Jedi: Fallen Order has been looking pretty good lately. Thanks to a batch of new previews, there's renewed interest in Respawn's action adventure. From a visual standpoint, it seems like it's no slouch, too, and by the sound of it, PlayStation 4 Pro owners will have some options to toy with. If you're the proud owner of Sony's mid-generation upgrade, you'll reportedly be able to pick between performance and resolution.
We Got This Covered was one outlet that recently went hands-on with the title, and explains that it will feature the two different visual modes for Pro users. The performance mode will prioritise a smoother frame rate, aiming for 60 frames per second, while a "quality" mode will lock the frame rate to 30 with a boost in resolution. This isn't the first game to include these options, but it's nice to have both variations to allow players to pick their preferred experience.
We imagine that those running on a base PS4 will be locked into 30 frames per second at 1080p, but we'll have to wait and see. Do you have a PS4 Pro? Which visual mode will you pick in Star Wars Jedi: Fallen Order? Make your mind up in the comments below.
[source wegotthiscovered.com]