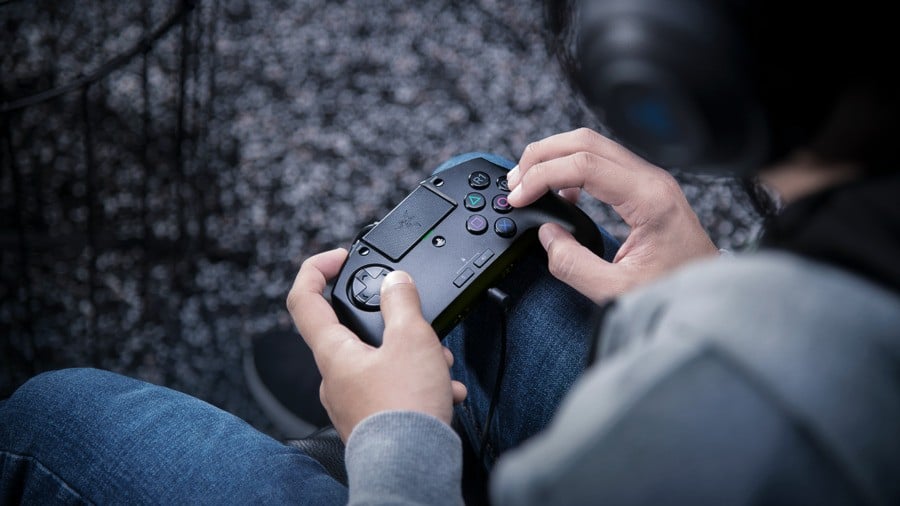 Razer has released a rather interesting new PlayStation 4 controller dubbed the Razer Raion. It's designed to bridge the gap between arcade stick and DualShock 4, with six large face buttons (two of which are mapped to L1 and R1) and a responsive 8-way directional pad.
Without any analog sticks, it's clear that the Raion is aimed at those who enjoy fighting games. Much like you would with an arcade stick, you can position your right hand above the controller in order to hit multiple buttons with multiple fingers in quick succession. Or you can just hold it like a regular pad depending on your preference.
The Raion's priced at $99/£99. It's out across Europe right now, and it's coming "soon" to North America.
Has the Razer Raion piqued your curiosity? Don't drop any combos in the comments section below.
[source razer.com]