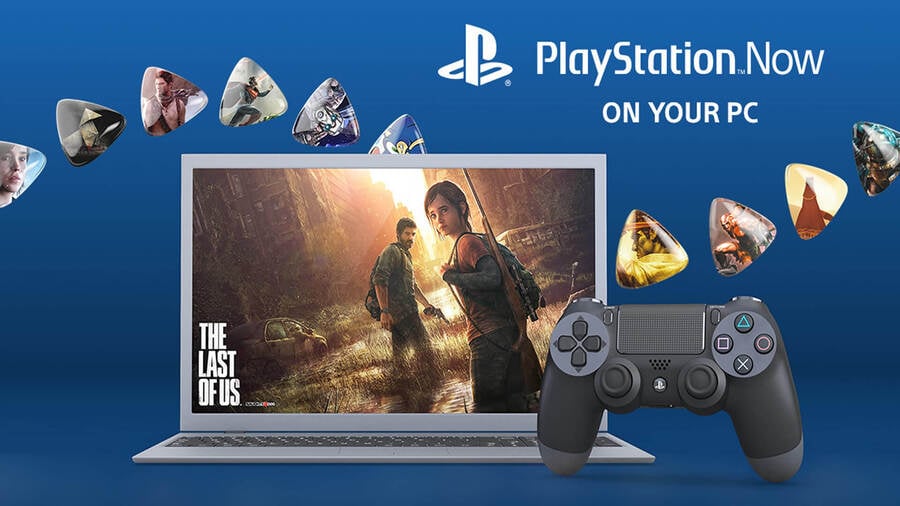 Can you use PlayStation Now on PC? How do you get PS Now to work on your computer? Despite the name, PlayStation Now is a service that isn't locked to your PS4. If you subscribe to Sony's game streaming service, you can access all the games right on your PC. In this guide, we're going to take you step by step and explain how to get PS Now up and running on your computer.
How to Use PlayStation Now on Your PC
Here's all the instructions you'll need to get PS Now on your computer.
Which computers work with PlayStation Now?
First and foremost, you'll need to ensure you have the right type of computer. Right now, only PCs running Windows 7, 8.1, or 10 work with PlayStation Now. For more information on PS Now compatibility, check out this guide.
Assuming you have a PC or laptop running Windows, proceed with the following steps.
Have a DualShock 4 PS4 controller at the ready
Odds are if you're interested in PlayStation Now, you have a PS4 and at least one controller. However, if you don't, you'll need to make sure you have a DualShock 4 controller so you can play PS Now on your computer.
Subscribe to PlayStation Now
If you haven't already, make sure you have an active subscription to PS Now. You can do this via the application on your PS4's menu, or through the official website. Needless to say, you'll need a PlayStation Network account too, if you don't have one already. Go here to create one if necessary.
Download and install the PlayStation Now Application for Windows
On your PC or laptop, you need to download and install the PS Now app for Windows. This can be found here. Click 'Get Started on PC' and then 'Download App'. Once downloaded, follow the usual procedure for installing software on your PC.
Log into your PlayStation Network account with the PS Now app
Open up the PlayStation Now application on your computer, and you'll be asked to login with your PSN account. After you've successfully logged in, you can choose a subscription if you haven't got one already. From there, you just need to plug in your DualShock 4 PS4 controller with its charging cable, or use a special wireless adaptor (see below). You should now be able to browse all the games and start streaming your favourites.
What system specifications should your computer have to run PlayStation Now?
Here are the minimum specifications, according to Sony:
Windows 7 (SP 1), 8.1 or 10
Core i3 2.0 GHz
300 MB of available storage
2 GB of RAM
Sound card; USB port
Sony recommends the following specifications to get the most out of PS Now:
Windows 7 (SP 1), 8.1 or 10
3.5 GHz Intel Core i3 or 3.8 GHz AMD A10 or faster
300 MB or more of available storage
2 GB or more of RAM
Sound card; USB port
How fast should your internet connection be for PlayStation Now on PC?
Sony recommends a minimum broadband speed of at least 5Mbps to enjoy streaming with PS Now. You can test your connection speed through this link.
Can you download games from PlayStation Now on PC?
No. You can stream all the games on the PlayStation Now service while using the PC app, but you cannot download them.
---
Will you be using PlayStation Now on your computer? Stream your thoughts into the comments below, and check out our PS Now FAQ for the full lowdown.