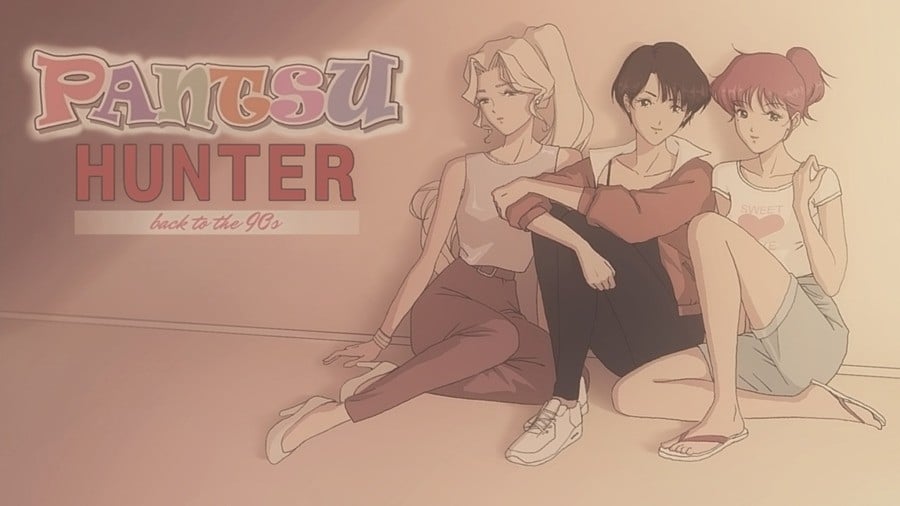 With a name like Pantsu Hunter: Back to the 90s, you'd expect this Sometimes You-published PlayStation 4 and PS Vita visual novel to be about finding ways to sniff your big sister's briefs. Instead, the company claims that it's "not an 18-plus game at all, so don't expect any nudity or sex scenes here". While it's recommended for adults, the $12.99 title is apparently all about old-fashioned romance. It's due out on 28th August.
"Share a heart-to-heart talk, watch a movie together, take a bath, remove a computer virus, help a girl in a tough spot and – if you're lucky – find the love of your life using the colour and pattern of her panties," the blurb expl—wait, we thought this was supposed to be romantic?!
"[Protagonist] Kenji has learned how to identify a girl's personality by her underwear and he'll meet four girls on his way: a playful sweetheart, a pretty tomboy, a shy introvert, and an icy beauty," the summary continues. "Can he eventually find his true love?"
The title takes elements of old-school point-and-click adventures, but it's the release's classic anime style that will likely capture your attention. "Our game is supposed to give you this wonderful feeling of pure and undisturbed romance and to dip you into this beautiful nostalgic era," the press release concludes. Plus, there are panties. Lots and lots of crispy panties.
[source gematsu.com]