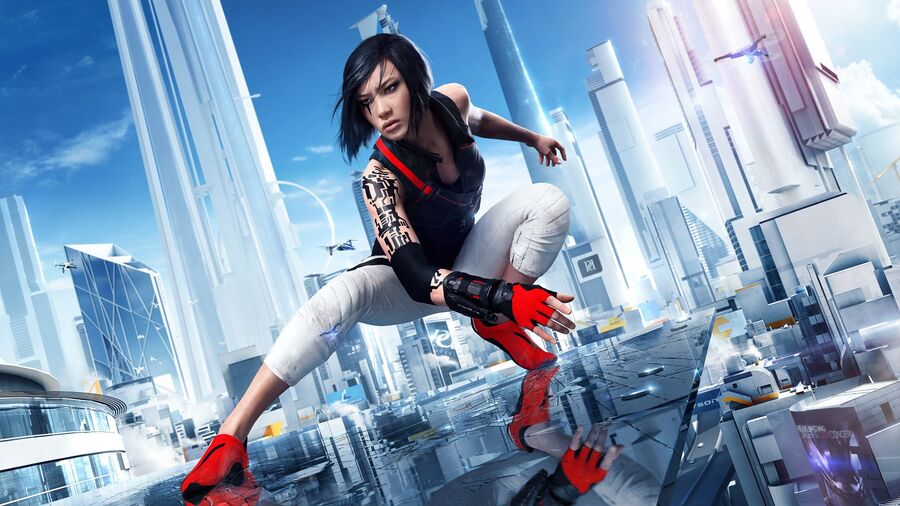 ResetEra user Genetrik didn't pre-order Mirror's Edge Catalyst when it released on PS4 in the summer of 2016, meaning he missed out on an exclusive theme that only those who secured their digital copies early would gain access to. The user in question still wanted to purchase the theme over three years later, however, and so took to the popular message board to make a plea to EA.
Using a polite tone, he posed the question: "Dear EA: can we kindly after 3 years get the chance to buy this Mirrors edge pre-order theme?" Someone who works at EA quickly responded last Sunday, stating that they will "poke a few people and see if anything can be done".
The EA representative got back in touch earlier today, F8RGE on ResetEra, with some good news for those interested. "Just popping this thread back up to say it's not been ignored. We've had some discussions within the team and will shortly be requesting our friends at Sony push it live. All going well you should see it in 1-2 weeks."
It's certainly a bit of a random request, but it's great to see EA listening to its audience and getting the theme out for those that want it - especially for a title and most likely an entire franchise that is dead and buried now. The theme should hit the PlayStation Store shortly, which described as a "team effort", probably won't cost too much.
Will you be purchasing this theme to support the feel-good story behind it? Parkour into the comments below.
[via resetera.com]