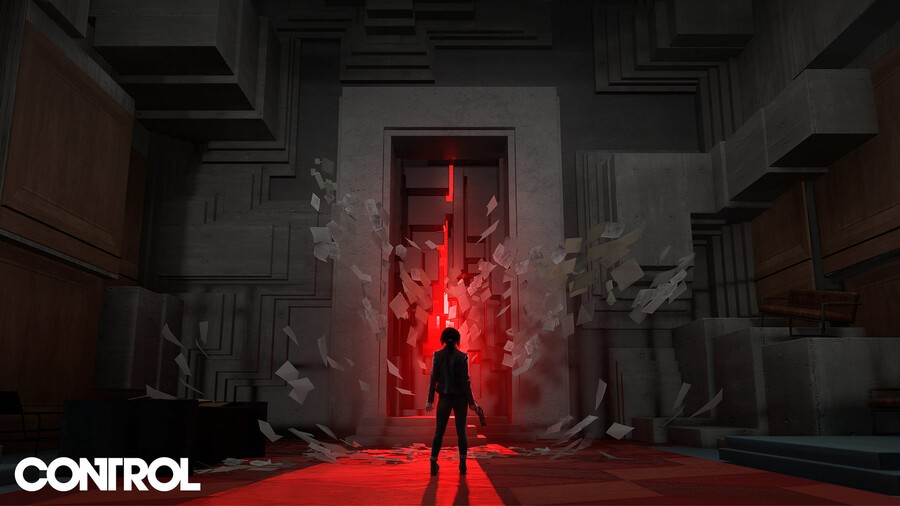 Control doesn't run very well on Sony's supercharged PlayStation 4 Pro, and performs even worse on the base unit. The 2013 model is really starting to show its age nearly six years down the line, so much so that Remedy's latest experience is going to need a series of patches and updates to get it up to scruff.
In a post on the game's blog, Antonela Pounder of 505 Games outlines the sort of updates that Control will receive over the next couple of months. She starts by noting that a future patch will include the ability to turn off motion blur and film grain, before confirming that a fix for the title's unreliable map is currently in the works.
The biggest issue of them all, however, has been how poorly the game runs on consoles. Pounder addresses that by saying:
Right now, the team are looking at possible ways of improving console optimization in Control, but as you can hopefully understand, these things do take time and don't happen at the press of a button (as much as we wish they did). We are also examining specific issues that some players have been experiencing and looking for fixes on those.
It's nice to know that fixes are in the works, but those who were hoping for HDR to be implemented are out of luck. Instead of focusing its efforts on updating the experience to support this feature post-launch, the studio is instead concentrating on the likes of a photo mode.
Does this news satisfy you, or are you disappointed by the snubbing of HDR? Let us know your thoughts in the comments below.
[source controlgame.com]