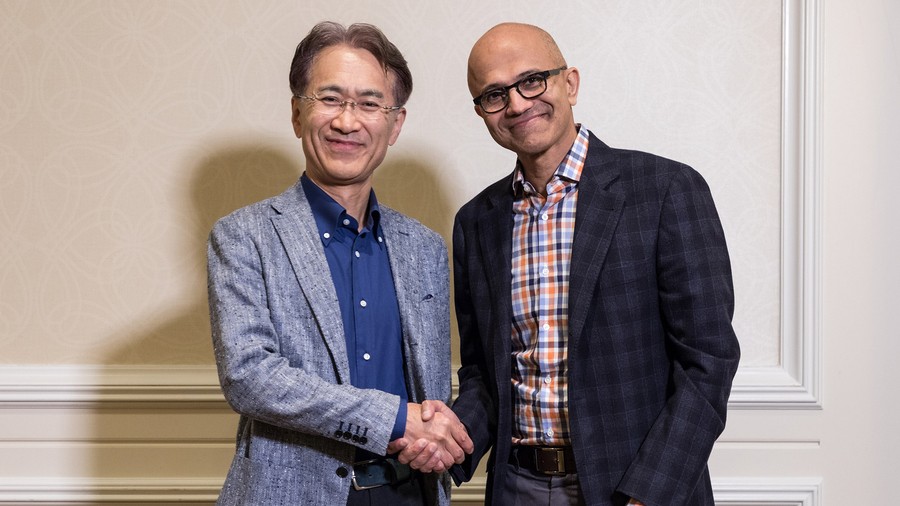 One of the year's most surprising turn of events was the partnership formed between Sony and Microsoft. In a "memorandum of understanding", the two companies shook hands on the opportunity to share technology, primarily relating to cloud-based streaming. This shocked many - including PlayStation's own staff - but it's a deal that sounds beneficial for both tech giants in more ways than one.
According to Microsoft CEO Satya Nadella in an interview with Fortune, the partnership is "all driven by Sony". He goes on to say that the Japanese giant's trust of the Redmond corporation is down to "the fact that we have a business model in the areas that they're partnering with us, where we're dependent on their success".
Nadella continues: "So we will do the best job for them, whether it's in cloud or whether it's in A.I. or what have you, in order to make sure that Sony can succeed with their own IP creation."
It sounds like the partnership really will benefit both parties, but it will also extend further than just video games. Sony will use Microsoft's Azure cloud tech for games, but for other areas too: "They also have - beyond gaming - other assets, like interesting devices and silicon (chip) businesses, which could be interesting in the context of what we're doing in Azure".
Hopefully we'll feel the benefits of this deal with the PlayStation 5. It sounds like an amicable agreement to us, and should boost both companies over the next few years.
[source fortune.com, via videogameschronicle.com]