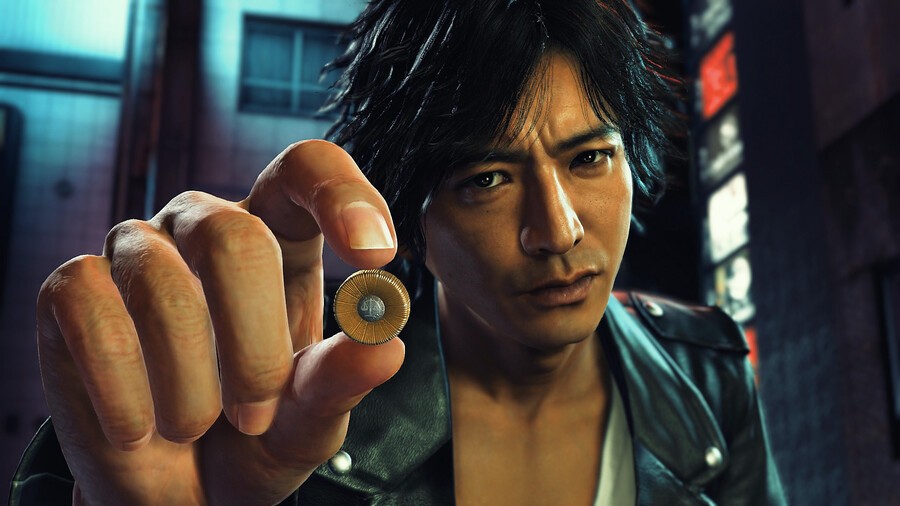 There's a heat wave in Europe which is smashing temperature records like they're going out of fashion, so we're not even going to joke about closing the curtains today – it's a matter of health and safety. To be honest you may want to keep your PS4 Pro turned off, too, as that adds another dozen degrees to the atmosphere!
Liam Croft, Senior Staff Writer
I'll be hitting up the courtroom this weekend with Judgment. I've only just reached the second chapter but I already love it. I have also somehow been roped into playing Destiny 2 all over again thanks to the likes of contributors Alex Stinton and Simon Fitzgerald, as well as the lovely community member Shane. So yeah, back to that I guess!
Jamie O'Neill, Reviewer
In the early 1990s my friend sold his entire Mega Drive collection to buy a Neo Geo with two games. In honour of such a bold purchasing decision, I'm going to play Hamster's PS4 release of ACA Neo Geo Burning Fight, because this 1991 SNK beat-'em-up was initially his only other game alongside World Heroes.
Ken Talbot, Reviewer
Decided to go back and 100 per cent Yakuza 0 and Kiwami in preparation for Judgment. Elsewhere i'll be catching the odd race in Crash Team Racing: Nitro-Fueled.
Graham Banas, Contributor
I haven't played very much Apex Legends of late, so I'd definitely like to spend some time with that. Meanwhile, on the VR end, I haven't spent a lot of time lately with Beat Saber either, so I might have to pick those moves up and give it some much-needed attention.
Christian Kobza, Contributor
I'll be spending my weekend feebly attempting to beat Nitros Oxide's track times in Crash Team Racing Nitro-Fueled. This platinum trophy is making my hands hurt.
Victor Nowogurski, Moderator
I managed to pick up a few new games this week. First up is Bloodstained: Ritual of the Night for PS4 and for the Switch I got Super Mario Maker 2. Both I am eager to start for different reasons and that should keep me busy all weekend long.
---
What's keeping you busy this weekend? Will you be enjoying the good weather, or staying indoors? You know the drill in the comments section below.