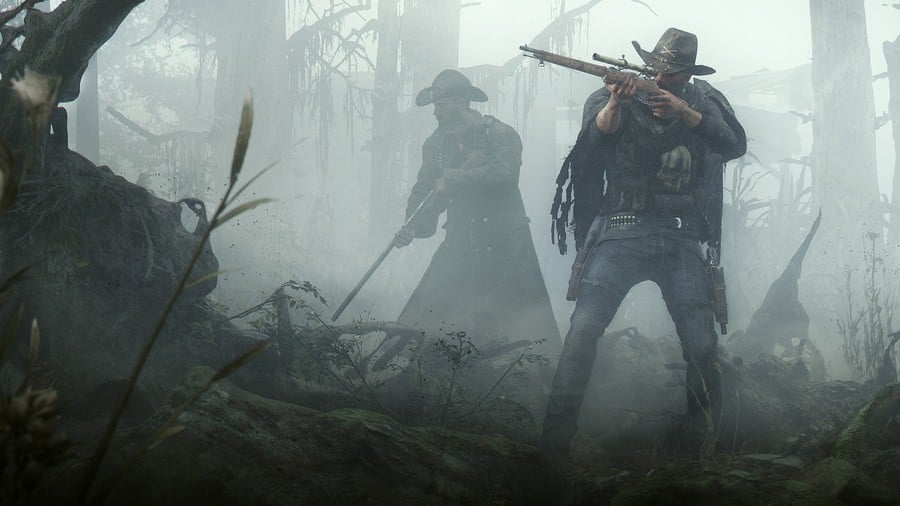 Hunt: Showdown, the former PC and Xbox One exclusive, is leaving its early access phase later this year with a full 1.0 launch, which also brings with it a full PS4 release. It's set to release in late 2019.
For those who don't know, Hunt: Showdown is pitched as a competitive first-person bounty hunting game where matches pit up to 10 players against one another alongside monsters of the Louisiana swamp. Completing bounties makes you a target for other players on the map, but should you succeed and extract, you'll get to keep the Hunter you're currently playing as alongside a heap of gold.
The game will release digitally on PS4, along with a physical version distributed by Koch Media worldwide. Will you be heading to the swamp this winter? Load up your rifle in the comments below.
[via gematsu.com]