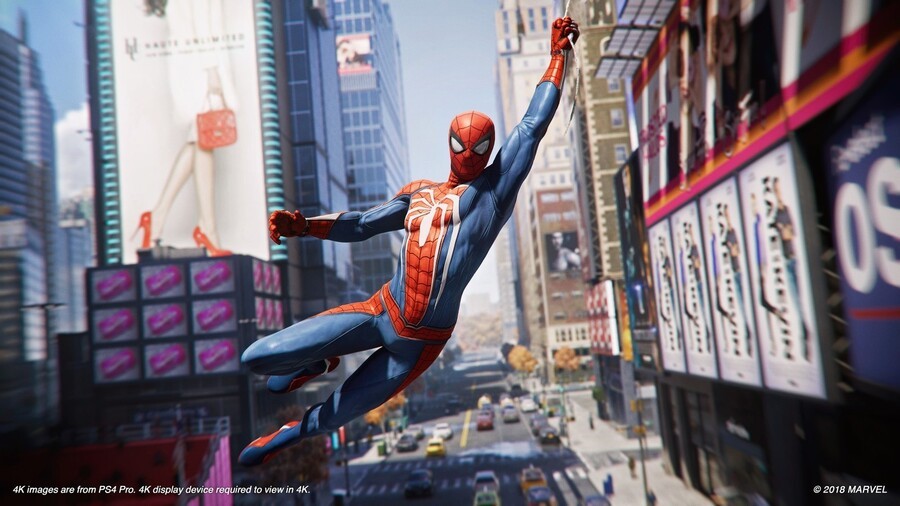 Eagle-eared Marvel fans noticed that Crystal Dynamics' new game Marvel's Avengers takes place on the West Coast, something that New York's favourite web-slinger alluded to in PlayStation 4 exclusive Marvel's Spider-Man. But was it just a happy coincidence or are the two titles connected in some way? Studio head Scot Amos is going to get sick of dodging this question, but here's what he told Game Informer.
"I'll say that we're all Marvel," he grinned. "When we talk about universes or Earths or anything like that, that actually is something that Marvel is very much – they keep us honest, I'll put it that way. Bill Rosemann at Marvel, his job is to help make sure that all of these worlds play nice with each other. What we're explicitly saying is that this is Marvel's Avengers, this is our world. This is what we're going to focus on. That's what we're going to talk about today."
Honestly, we reckon Insomniac and Crystal Dynamics are probably playing with us here. Both have been very clear that they want to establish their own worlds, but studios do speak to each other, and this teensy-tiny Easter egg probably doesn't mean much of anything at all. Could Spider-Man appear in the Avengers game? It's not impossible, we suppose – but we wouldn't bank on him becoming a PS4 exclusive character or anything like that.
[source gameinformer.com]