Somewhere in PlayStation's headquarters at San Mateo, social media director Sid Shuman is banging his head against a toilet cubicle door. Sony's stuck with State of Play after a mixed reception to the likeable inaugural instalment, but perhaps as a response to feedback it's tried to align expectations for today's show. We know that MediEvil's anticipated PlayStation 4 remake will feature prominently, and we also know that the broadcast will last no more than 10 minutes. And yet a quick look online uncovers wild expectations, from The Last of Us: Part II's release date to a mythical exclusive from Capcom. So what can you realistically anticipate?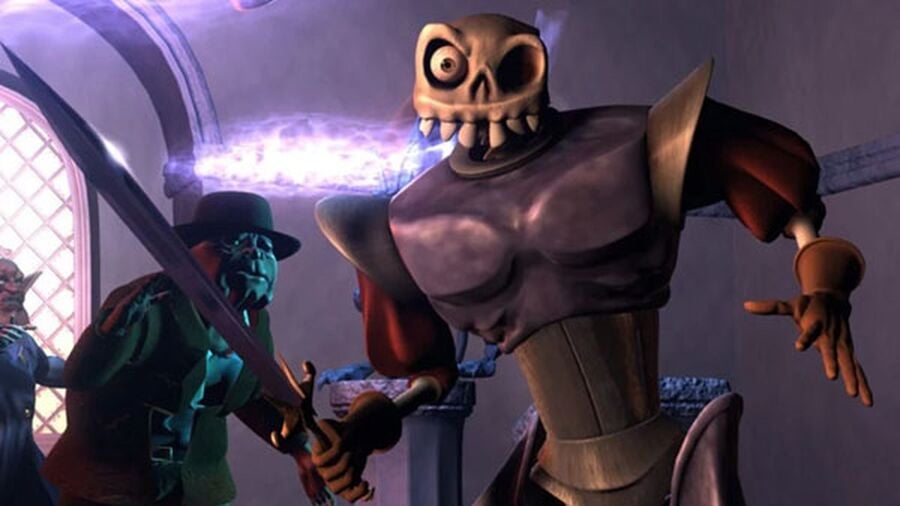 MediEvil's Already Confirmed
Look, we know MediEvil is going to feature – and it's going to feature prominently. We're expecting a large chunk of the stream to be taken up by Sir Dan and co, with a new trailer and perhaps a behind-the-scenes from developer Other Ocean Interactive. Most importantly of all, we reckon there'll probably be a release date. Sony tends not to date titles until the last minute these days, but we reckon it'll have committed to a Halloween launch here, so why not let the world know now?
Final Fantasy VII Remake Finally Returns
Have we succumb to the hype train, too? No, we reckon there's just enough smoke to make Final Fantasy VII Remake's reappearance a reality during today's State of Play. However, we don't think you should be expecting a big blowout – this is more likely to be a teaser. We know that Square Enix will be hosting a press conference during E3 2019, and it's likely that Cloud Strife will feature heavily. As such we're anticipating a tiny teaser, designed to promote the Japanese publisher's livestream in Los Angeles next month.
One More Thing
Common sense suggests that a ten minute stream will have roughly enough time for three things. Four items and you're pushing it, so while it's certainly not impossible, we're banking on three. Between MediEvil, Final Fantasy VII Remake, and some light introductions and conclusions, there should be just enough time for one more trailer. What could this be? Well, we're starting to wonder if there's going to be a remake theme to the show. And if there is, we've heard on the grapevine that Demon's Souls Remake is in development. Obviously we're not confirming anything here, and it would be foolish not to control your expectations – but we reckon this would make for a decent triple-header.
---
What are you expecting to see during today's State of Play livestream? Let us know in the comments section below, and be sure to find out what time State of Play starts through the link.