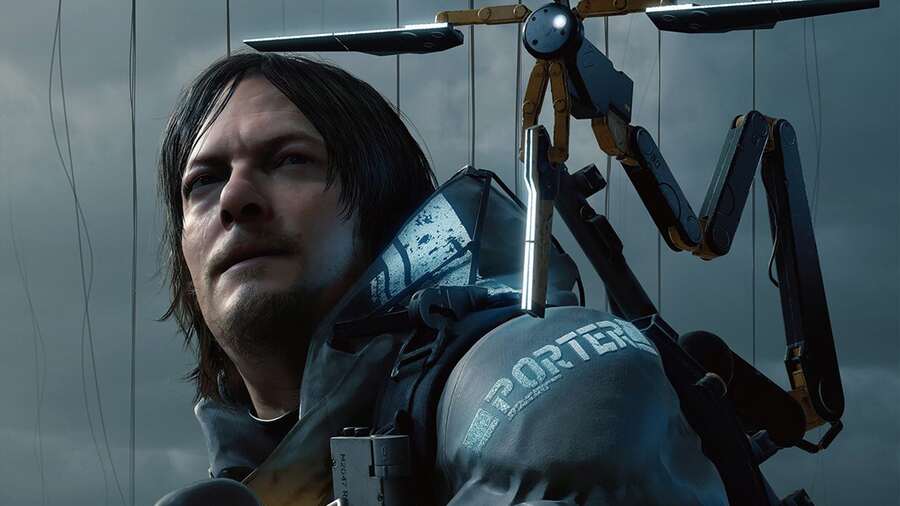 Today's the big day for Death Stranding, with Sony and Kojima Productions seemingly teasing something big. An ongoing live stream started yesterday, and will presumably conclude with a new trailer. But it seems we might be getting more than just another cryptic video, if the below image is anything to go by.
A handful of PlayStation 4 users are reporting that a promotional pre-order page for Death Stranding is cropping up on PlayStation Store. We can't find such a thing when we checked ourselves, but there are multiple images of the page online. Here's a direct feed screenshot:
As you can see, the pre-order page gives us a blurb on the game's story, and information on pre-order bonuses down the right-hand side. These include a dynamic PS4 theme, avatar, and a collection of golden in-game items. If pre-orders are set to go live later today, could we in fact be getting a release date? It's looking a little more likely now.
We'll be keeping you up to date with all things Death Stranding as they happen. In the meantime, refresh your memory by watching all the trailers released so far. Will you be pre-ordering Hideo Kojima's PS4 exclusive? Can you see the pre-order page on your PlayStation Store? Let us know in the comments below.
[source resetera.com]