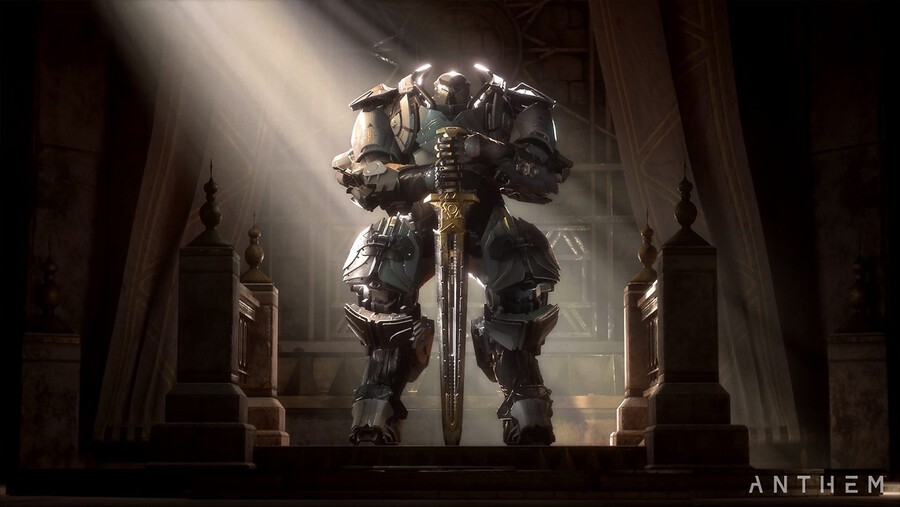 An impressively in-depth report on the development of ANTHEM has been published over on Kotaku. Based on statements from a number of anonymous BioWare employees, news editor Jason Schreier outlines the game's incredibly rocky road to release. The report also highlights poor working conditions behind closed doors at developer BioWare.
We're obviously not going to go into all of the details here, but apparently, even before Mass Effect: Andromeda launched back in 2017, ANTHEM was struggling. Despite some promising prototypes, poor management meant that ANTHEM failed to ever really take shape until much later in the development process. Sources state that meetings consistently ended with indecision as to the direction of the project, and that the relationship between BioWare's two studios was strained.
On top of that, BioWare had a torrid time with the Frostbite engine, leading to a catalogue of technical issues that kept cropping up. Going by the report, the whole thing sounds like an absolute nightmare, even though initially, the development team's morale was holding strong.
However, it comes as little surprise to learn that ANTHEM only entered full production in the final 18 months before it launched earlier this year. Before then, sources say that many developers didn't even really know what kind of game they were working on.
As alluded, BioWare's supposed situation isn't very healthy. The report refers to BioWare as "a studio in crisis", and cites shocking reports of developer depression and anxiety. Some employees were apparently forced to take weeks or even months off work in order to combat stress, but sadly this didn't work for everyone. The report tells of "stress casualties" -- some employees simply didn't return from their break.
The article paints an undeniably bleak picture, and goes a long way in explaining the many flaws of ANTHEM as a video game -- but it's the behind the scenes stuff at BioWare that's easily the most worrying part of the report.
Update: BioWare has responded to the report with its own statement, which you can read more about through here.
[source kotaku.com]