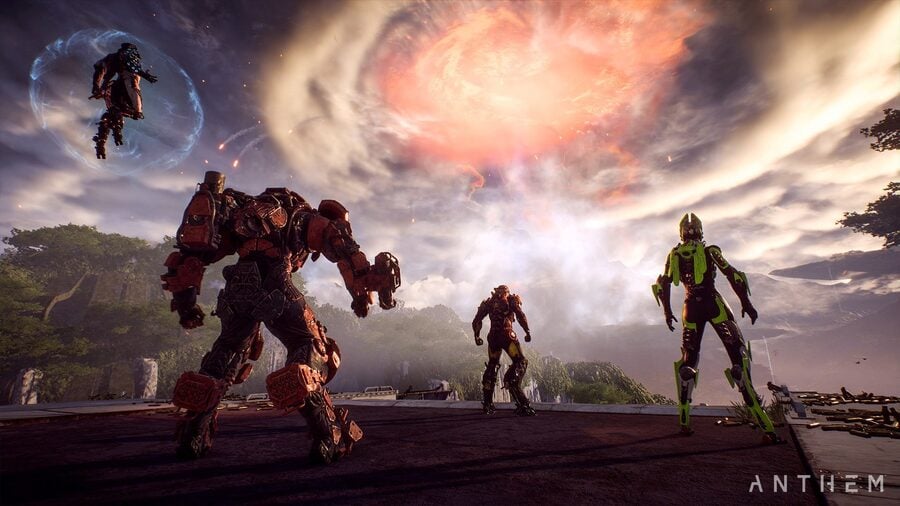 BioWare has issued a statement over on Reddit with regards to ANTHEM. The game's latest update has just launched, adding a fresh stronghold and some welcome quality of life changes -- but it's not all good news. As the developer focuses on further improvements, such as bug fixes and better game stability, it's noted that some key features have been delayed. This includes the cataclysm -- an important in-game event that was touted even before the title released back in February.
The statement seems quite sincere, but the community's response hasn't been entirely positive. For starters, BioWare writes that it's been ten weeks since the game's "early access release", which has raised a few eyebrows. While the phrasing is technically correct, it makes it sound as though ANTHEM launched in early access, and that's obviously not the case -- it hit the market as a full price product, regardless of when it was made available on certain platforms.
"We know you have been waiting for these updates, and that you might not be pleased with where we are today. We understand and respect these perspectives," the developer writes. Of course, the consensus is that ANTHEM simply shouldn't have launched in the condition that it did, and because of that, players are still waiting on elements that were disappointingly absent on day one.
"The only thing we can say is this – We Believe in ANTHEM. We believe the game will be great, but we recognize getting there will take a lot of hard work. We want to do that work and we want you all to join us on the journey to get there," BioWare concludes.
All in all, it's nice to see the studio communicate like this, but at the same time, it sounds like ANTHEM's still a ways off its expected course. And to be frank, we can't imagine many players have any real patience left. If by some miracle ANTHEM does one day evolve into a great game, we find ourselves wondering whether people will even be there to see it happen.
[source reddit.com]