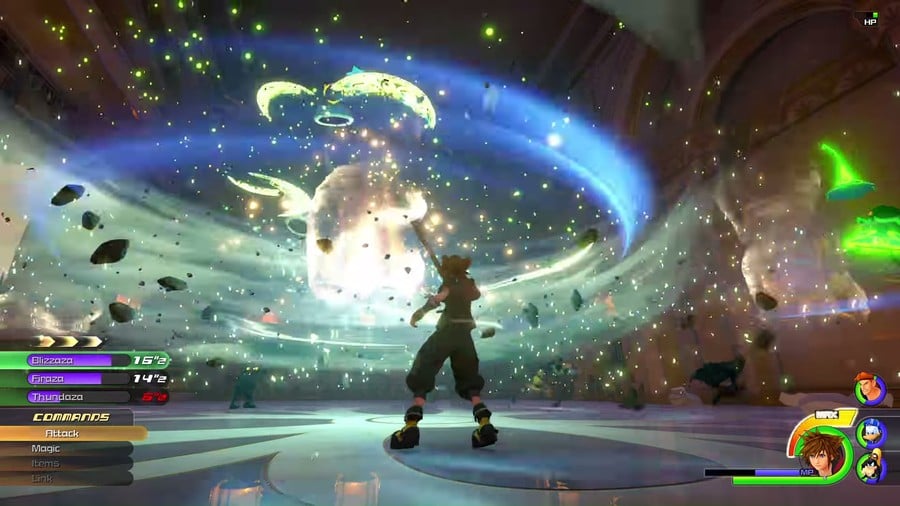 There are so many special abilities, attacks, and attractions to exploit during combat in Kingdom Hearts 3, but when you've got a stack piled up with multiple timers counting down, how do you switch between them in order to select the most effective one? We're on hand to tell you how.
How to Switch Between Attractions and Special Attacks in Combat in Kingdom Hearts 3
When you've got multiple abilities you want to unleash one after another, but in a specific sequence, you can switch between special attacks via the L2 button. The game doesn't tell you this at any point, and so its understandable to be unsure whether it's even possible to do it at all.
Pressing L2 will allow you to cycle through each and every special attack you have active at any one time, so make sure to prioritize those that expire the soonest.