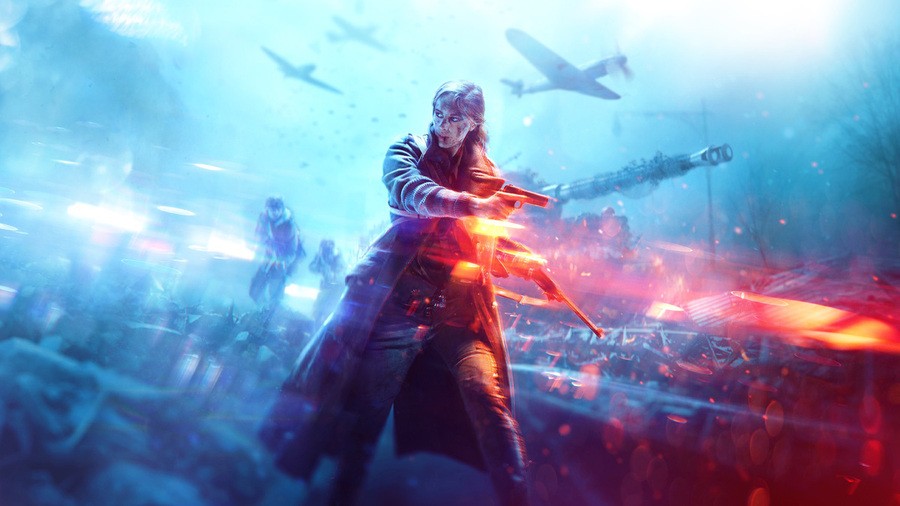 Battlefield V has failed to meet EA's expectations, the company revealed at its latest earnings call. The shooter, which launched just over two months ago in November 2018, has sold 7.3 million copies worldwide across all platforms, but the publisher was expecting at least 1 million more.
EA CEO Andrew Wilson put the game's performance down to a number of factors, one of them being that it launched during an especially busy period. Indeed, both Red Dead Redemption 2 and Call of Duty: Black Ops 4 made it out before Battlefield V, almost certainly taking attention and potential sales away from DICE's World War II title.
That's not really the whole story, though, is it? There was a lot of scepticism surrounding Battlefield V months before it launched, and when it did hit the shelves, the reception wasn't stellar. Not to mention the fact that some key modes were held back as post-release additions, including the game's battle royale component, which is still set to go live in March. It's just too late, innit?
Still, so many publishers and developers would kill to have their game sell over 7 million copies, so this is once again a case of questioning EA's estimates. Even from where we were sitting last year, it was clear that Battlefield V wasn't generating the "buzz" that we've come to associate with the industry's biggest blockbusters. But, you know, it's still 7.3 million copies.
[source gameinformer.com]