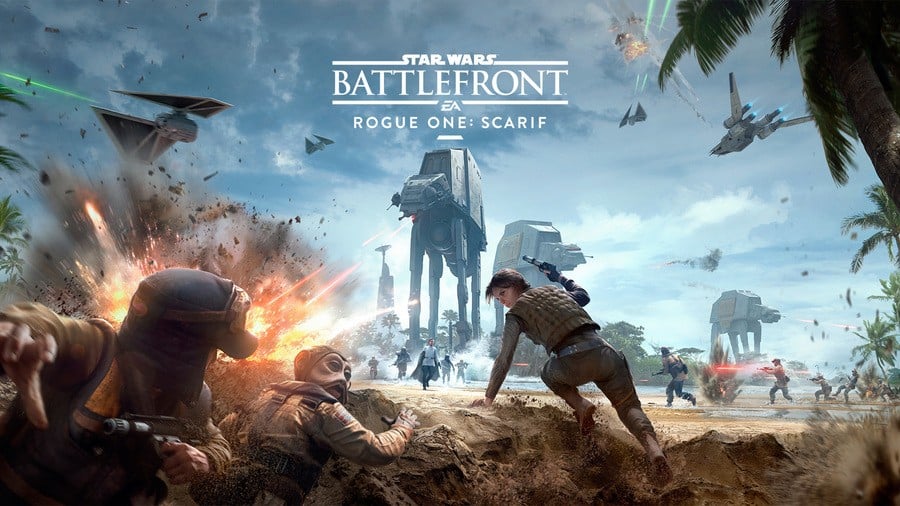 If we're all honest with ourselves, EA's done a terrible job with Star Wars to date. The first game in its mammoth contract with Disney, the multiplayer-only Star Wars Battlefront, was perfectly adequate but felt undercooked. Its successor, though, Star Wars Battlefront 2, prompted one of the biggest backlashes in gaming history, as it was flooded with controversial microtransactions at launch.
Since then, the publisher's cancelled multiple in-progress projects – including an action adventure game from former Uncharted creative director Amy Hennig. And while it promised that Respawn Entertainment's Star Wars Jedi: Fallen Order will launch this year during an earnings call overnight, fans have been campaigning for the license to be taken away from the publisher.
It doesn't sound like that's going to happen, though, as Disney indicated during its own investors meeting this week that it has a "good relationship" with EA and is happy with its work. "We've had good relationships with some of those we're licensing to, notably EA and the relationship on the Star Wars properties," CEO Bob Iger explained.
The executive added that Disney has never been very good at publishing its own games, despite multiple attempts over the years. You may recall the company shuttering Disney Infinity a few years back, effectively putting an end to its efforts in the space. "We've found over the years that we haven't been particularly good at the self-publishing side, but we've been great at the licensing side," he said.
Time to scrap that Change.org petition, then.
[source variety.com]