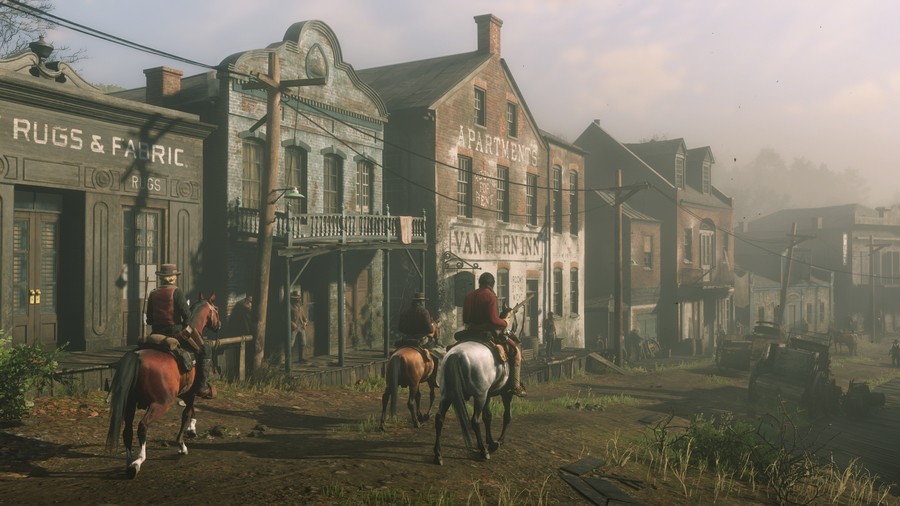 Red Dead Online's obviously a huge deal for Rockstar, and the beta's been going on for about a week now. As such, the developer's looking to keep things ticking with consistent updates, the next of which will launch as early as this week.
In a statement on Twitter, Rockstar writes "Your feedback from these early days will be instrumental in helping formulate updates to every aspect of the experience. Our current areas of focus include the in-game economy, which will require some additional balancing in order to ensure all activities are appropriately rewarding and fun, as well as some persistent bugs that are causing some players to be kicked from sessions."
Indeed, the in-game economy of Red Dead Online has been a sticking point for many players. Guns cost more, clothes cost more, medicine costs more, food costs more -- everything feels expensive when compared to the single player mode of Red Dead Redemption 2. In turn, this can make saving your money for the stuff that you really want to buy seem like a grind, and, of course, a stingy economy helps push microtransactions.
The only other super common complaint that we've seen around the 'net is that there's no passive mode or private sessions. Unsurprisingly, a lot of players just want to shoot each other in the head over and over again, and it can be a huge pain in the neck when you're just trying to enjoy the game with friends or by yourself. There's no mention of passive mode or private sessions in Rockstar's statement, but we imagine that one or both of them will be added sooner or later -- the developer probably just wants to stress test things throughout this beta period.
How are you finding Red Dead Online? What do you want to see updated? Reload your sixshooter in the comments section below.
[source twitter.com]