The annual Push Square Towers tradition is back, as we sit down our scribes and pester them once more for their five favourite PlayStation games of the year. With such a strong assortment of software in 2018, it's always tough deciding upon the cream of the crop. We enforced a Pokémon Go ban before Simon sent us his list.
Q.U.B.E 2 is a game I played for review purposes but loved it so much it has made my top five this year. I previously played QUBE but I didn't think much of it however the sequel has built upon and refined the mechanics from the first game so well to create a polished puzzle title that I highly recommend.
I know everyone is going to be shocked when I say this but I actually haven't played the original game and so this was like a totally new game to me. Experiencing this game for the first time was amazing, I was surprised how much I enjoyed it considering it was designed back on the PS2. The scale of the colossus is impressive and the satisfaction you get when you defeat one is indescribable.
Marvel's Spider-Man was another outstanding title this year and I wasn't going to miss it for the world. Swinging from building to building, firing off webs left, right, and centre, and taking down Spidey's foes all felt so smooth. The game's photo mode was a personal favourite feature of mine, and I couldn't help but spend hours getting the perfect shot of a thug I'd just strung up on a lamppost.
This is by far the biggest and most polished indie game I have ever played. The vast environments, beautiful art direction, and enjoyable gameplay combine to create a glorious game with over 40 hours of content. If only I was skilful enough to experience all of it.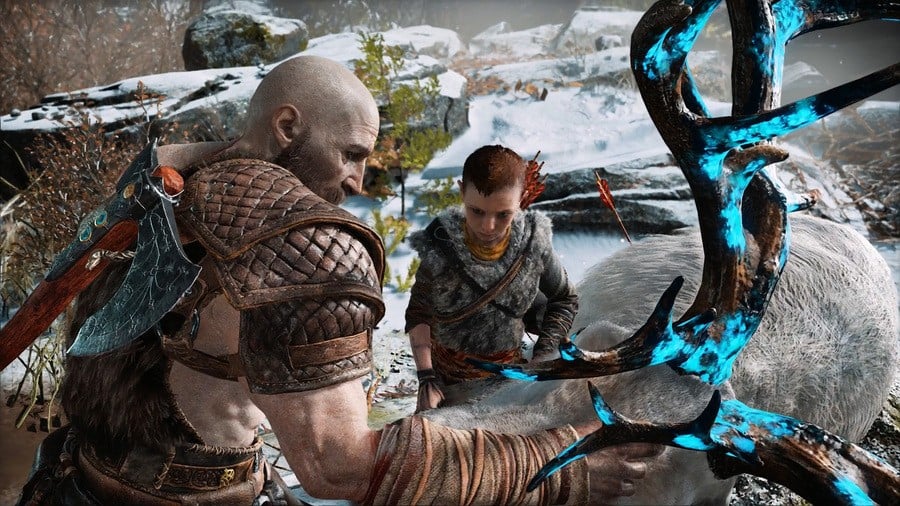 What can be said about God of War that hasn't already been said... It's an absolute masterpiece and I couldn't put it down until I had not only completed it but also picked up that precious Platinum Trophy. Get the Platinum, BOY!
---
Which of Simon's personal favourites made your top five? Do you agree with his overall winner? Scream boy in the comments section below.