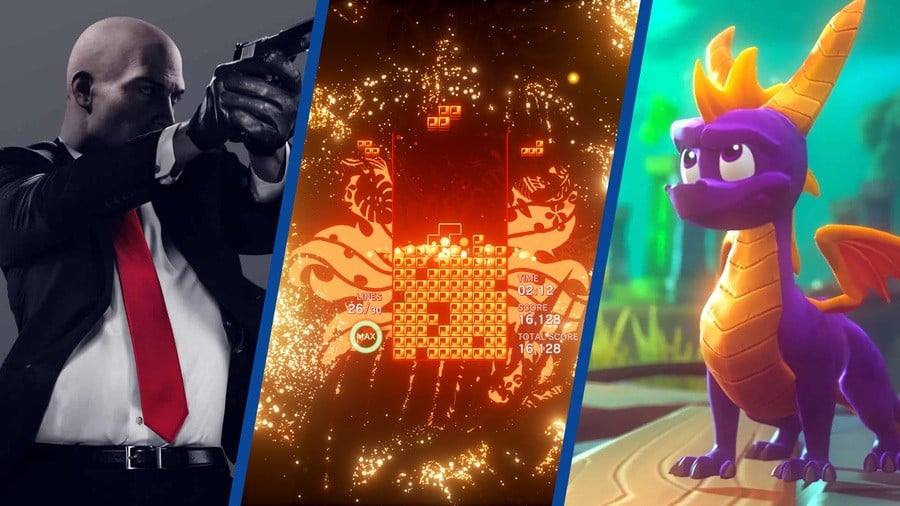 November is often the busiest month of any given year when it comes to new game releases, but that hasn't really been the case in 2018. Don't get us wrong, there were still some quality titles to chew on last month, but it was mostly October that saw the big games hit. Still, this year overall has been great for PlayStation players, and with our Game of the Year winners being announced later in December, it's time for the final Game of the Month article for 2018.
Our very own retro gaming specialist Jamie O'Neill was on deck to take a look at Castlevania Requiem for us -- a compilation that includes both the stellar Symphony of the Night and the underappreciated Rondo of Blood. "With two brilliant retro games in one bundle, the gameplay in Castlevania Requiem is excellent," Jamie wrote, adding: "The simplest way to recommend Castlevania Requiem is by acknowledging that it includes one of PSone's best ever games, in 1997's frightfully superb Castlevania: Symphony of the Night." A rock solid 8/10.
Read our full Castlevania Requiem review here
Described as a "borderline spiritual experience" by editor Sammy Barker, Tetris Effect is a mind-blowing audiovisual event, especially when it's played via PlayStation VR. "While its striking audiovisual achievements sing on a standard screen, virtual reality elevates the experience to euphoric new levels," Sammy said. "And yet, for all the chatter of spiritual awakenings, there's a damn good game of Tetris here, bursting with inventive modes and beautiful visuals which will keep you hooked for potentially hundreds of hours," he concluded. A deserved 9/10.
Read our full Tetris Effect review here
Another slick and super entertaining sandbox assassination title, Hitman 2 is a great sequel. "Each mission in Hitman 2 is a treasure trove of wonderful emergent gameplay, excellent satirical writing, and lashings of delicious, jet-black humour," wrote reviewer John Cal McCormick. "The targets you'll hunt are almost universally rotters which thankfully takes care of any lingering moral quandaries you may have about their imminent demise. It's better that way," John concluded, probably sitting there with a really evil smirk on his face as he typed. A very respectable 8/10 for Agent 47.
Read our full Hitman 2 review here
Well if Crash Bandicoot can do it, surely everyone's favourite purple dragon can? And what do you know, he did. Activision's attack on our nostalgia continued with Spyro: Reignited Trilogy in November, and the collection presents a fantastic way to play through all three of these remade PSone classics.
Senior staff writer Stephen Tailby took this one on, calling it "another cracking remake from Activision". Stephen continued: "Overall, this is a remake Spyro fans can be proud of, and a threesome of old-school 3D platformers that a new generation of players will come to love." Congrats on the 8/10 Spyro, but the real prize is our glorious Game of the Month award. We can almost hear his sarcastic retort...
Read our full Spyro: Reignited Trilogy review here
---
And there you have it, our final Game of the Month award for 2018. What was your favourite game of November? Remember to vote in our poll, and then let us know what you've been playing in the comments section below.
What was your PS4 Game of the Month for November 2018? (65 votes)
Spyro: Reignited Trilogy
48%
Please login to vote in this poll.
How we decide our Game of the Month: At the end of each month, the editorial team put together a list of nominees. Nominees must have been released within the month, and they must have been reviewed by Push Square. We select nominees based on our own review scores.
The editorial team then presents this list of nominees to the rest of the Push Square staff. Staff are asked to vote for three games that they think deserve to be crowned Game of the Month. First choice gets 3 points, second choice gets 2 points, and third choice gets 1 point. When voting closes, we tally the results to determine the order of this article. The game with the most points is our Game of the Month.