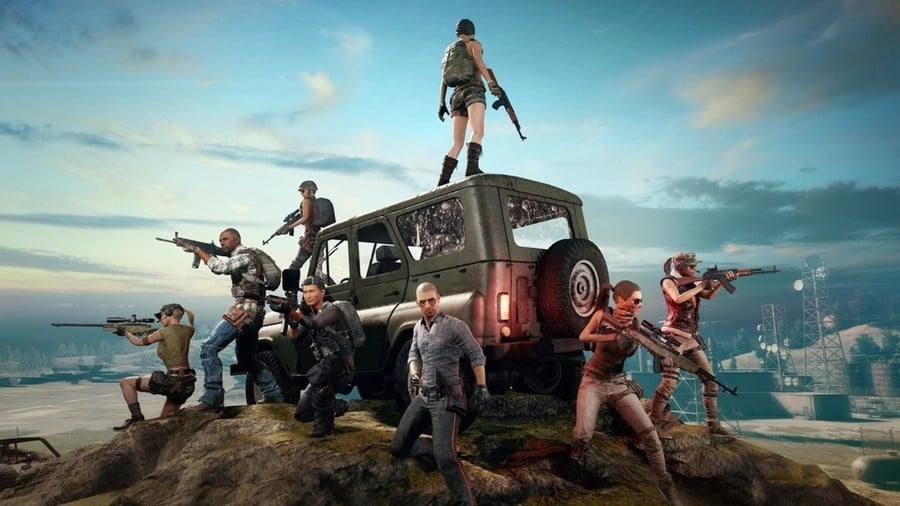 Rumours have been circulating recently about PlayerUnknown's Battlegrounds making the jump to PS4. While it always seemed like a pretty safe bet, the mounting evidence has suggested it's coming very soon indeed, and this latest image could mean an announcement is imminent.
The above screenshot, taken by Reddit user JDubled, shows an advertisement for PUBG on the Featured tab of the US PlayStation Store, clear as day. Apparently, clicking on the ad attempts to take you to a page where you can pre-order the game, but it's currently unavailable. More than one person has reported seeing this image on the PS Store.
Yet more evidence can be found through here, where someone has uploaded a GIF of the advert in question. It doesn't immediately appear, but the user tabs down to What's Hot and back up again to Featured, and the PUBG image shows itself. Some are speculating that it'll be one of December's PS Plus games, which is certainly possible. We'll have to sit tight until Sony inevitably reveals PUBG for PS4 via the PlayStation Blog.
Does this practically confirm PlayerUnknown's Battlegrounds for PS4? Will you be checking out this battle royale title, or are you nonplussed by its arrival? Prepare for battle in the comments below.
[source reddit.com]