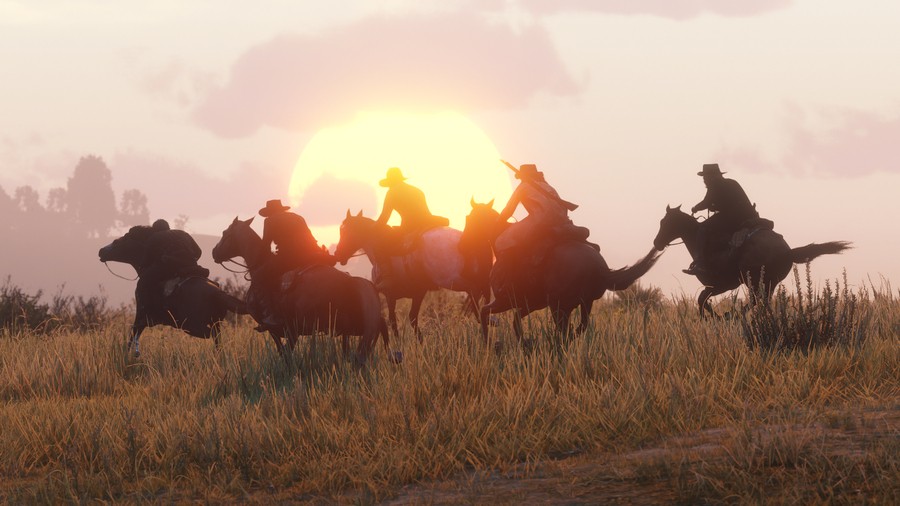 Red Dead Online has arrived in the form of a beta test on PS4. Today, the new mode becomes available to all Red Dead Redemption 2 players, allowing you to engage in multiplayer free roaming as well as a selection of PvP matches. In this guide, we're going to run down how you get into RDR2's online mode.
How to play Red Dead Online
To get started with the Red Dead Online beta, boot up your Red Dead Redemption 2 game as normal. You'll be met with a screen detailing the Red Dead Online beta, with the option to skip in the bottom right. Press X to continue to the main menu.
You'll now see that you can select either Story (the regular, offline game) or Online by pressing L1 or R1. Highlight Online and press X to initiate Red Dead Online.
It's worth noting that you need to play through a mandatory few missions when you begin playing online. After you've created your character, set up your first camp, and acquired your first horse from the mission 'Honor Among Horse Thieves', you'll have access to all that Red Dead Online has to offer.
While in Free Roam, pressing left on the d-pad will bring up a menu. From here, select Quick Join to choose either a Showdown Series or Race Series - PvP modes - or make yourself available for a co-op main mission with the option Story Mission On-Call. Alternatively, if you pause the game and select Online, you can select from all the various ways to play in a more comprehensive menu screen.