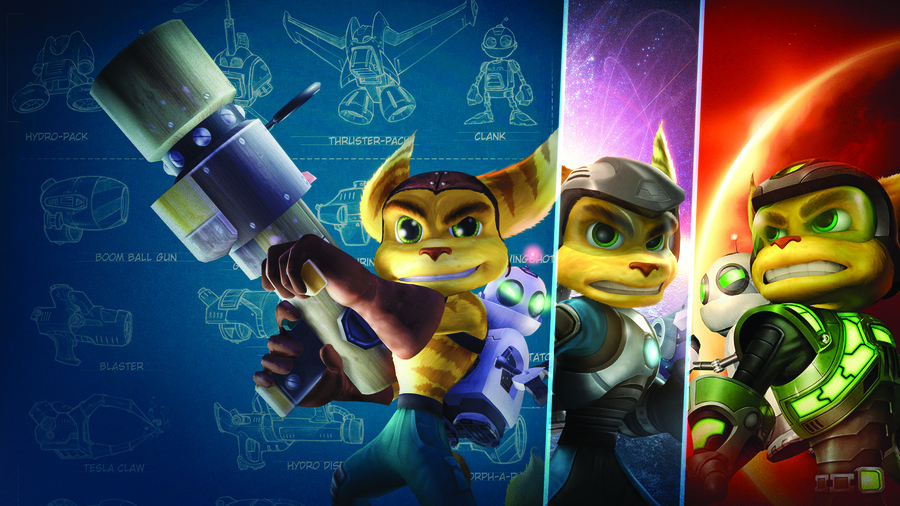 Marvel's Spider-Man! Assassin's Creed Odyssey! Crumbs, Call of Duty: Black Ops 4 is out next week! And then there's Red Dead Redemption 2 lingering tantalisingly on the horizon. Your weekly WAYP is heating up, so enough of the awkward pre-ambles – let's get stuck in.
Sammy Barker, Editor
I finished the story in Marvel's Spider-Man last night, so I'm now mopping up the remainder of New York City's hidden secrets. Insomniac Games did a great job with this one – I thoroughly enjoyed it.
Robert Ramsey, Deputy Editor
It's all about Assassin's Creed Odyssey this weekend as I continue my quest for Super Sick Loot. The issue with a gigantic game like this is I don't know when I'm supposed to stop playing it and move on to something else.
Stephen Tailby, Senior Staff Writer
On what is forecast to be quite a dreary weekend, I'll be treating myself to some fun in the sun with Overcooked 2's Surf 'n' Turf DLC. If that gets a little too hot to handle, I'll also be checking out the absurd-looking Pato Box.
Christian Kobza, Reviewer
This weekend I'll be spending a good chunk of time roaming the open roads of the United Kingdom in Forza Horizon 4 while chipping away at Metro 2033 Redux to hopefully get all caught up in time for Metro Exodus.
Jacob Hull, Reviewer
I've been playing Marvel's Spider-Man intermittently since launch but just haven't found the time to fully commit. Having finally carved out some time to myself this weekend, I intend to give it a real go.
Jamie O'Neill, Reviewer
A couple of my friends surprised me with a sealed, boxed copy of The Ratchet & Clank Trilogy on PS Vita as a gift this week. I'll be away visiting family, but I'll still have a mini Insomniac Games retro celebration by playing the original Ratchet & Clank, so this weekend I'm gonna first-party like it's 2002.
John McCormick, Reviewer
I'm finally working my way through Ni No Kuni 2 and it's weird because other than the glorious art style it doesn't seem to be very much like the original game at all. I loved the first one, and I'm loving this one too – albeit for largely different reasons. This is probably going to be the latest Platinum to add to the collection all being well.
Liam Croft, Reviewer
I'll be playing more Assassin's Creed Odyssey this weekend, the ancient land of Greece has most definitely got its claws in me. Elsewhere, I'll put more time into FIFA 19 and finish up my playthrough of Evasion for review.
Nat Eker, Reviewer
This weekend, I'm endeavouring to finish up that little game about an arachnid man who likes punching people. I'm also hoping for some multiplayer action on the now classic arcade game Ultimate Chicken Horse locally with some friends. It'll be a hoot! Or a cluck! Or a neigh!
Nicole Hall, Reviewer
I've been plodding through Hollow Knight. But with Assassin's Creed Odyssey giving me the eye from my shelf, it's likely I'll cave to temptation and load that up after work – provided of course my busy shift doesn't see me nestled in bed at the first given opportunity.
Rebecca Stow, Reviewer
I've been playing The Long Dark and for good reason to: the game has recently received a retail version and it may be one of the most authentic survival experiences to date. With stunningly soft visuals, striking sunsets, and a engaging story mode The Long Dark is near perfection.
Victor Nowogurski, Moderator
So with football season upon us I have had the itch to play Mutant Football League, so I will be playing that along with Capcom Beat 'Em Up Bundle and a bit of Arena of Valor.
---
Is this the longest WAYP since records began? It may very well be, y'know! Let's see if we can break a comments record below. Have at it.