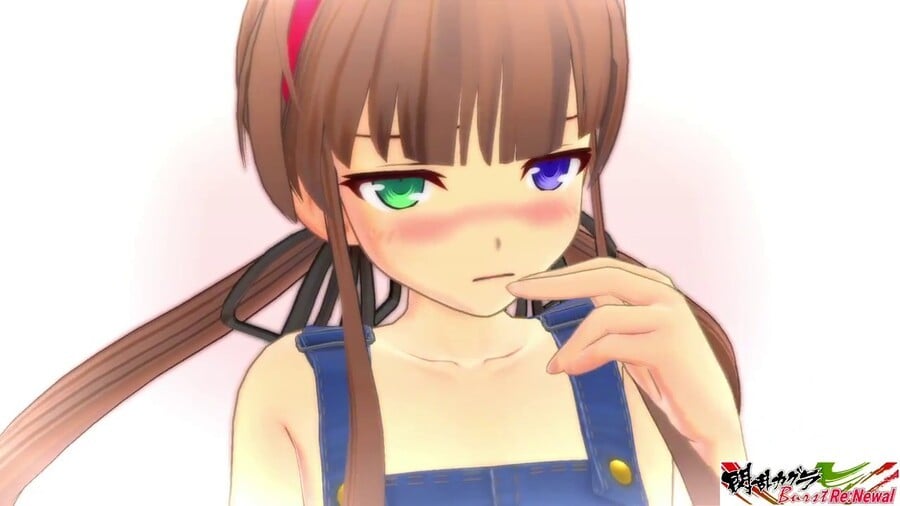 Senran Kagura Burst Re:Newal will not include its controversial 'Intimacy Mode' on the PlayStation 4, which effectively allows you to fondle the private parts of its questionably aged cast of anime characters. Previous instalments on Sony's system have included this feature, as does the Japanese version of the same game, so it seems that the platform holder's changed its policy towards extremely sexual content in the West.
XSEED, the publisher of the game, said that it respected the "wishes of the platform holder". It means that there'll be a short delay to the title's release date while the mode gets removed. Ironically, you'll be able to experience 'Intimacy Mode' in the PC version, after Valve recently reversed Steam's policy on sexual content.
This isn't the first time this year that Sony's censored a game, after it outright refused Omega Labyrinth Z's release on the PS4 outside of Japan entirely. To be honest, we're not sure where we stand on all this: Intimacy Mode is undoubtedly vile, and we can certainly see why the manufacturer wants nothing to do with it – but we're not keen on censorship, and feel like people should be given the opportunity to make up their own minds.
[source twitter.com]