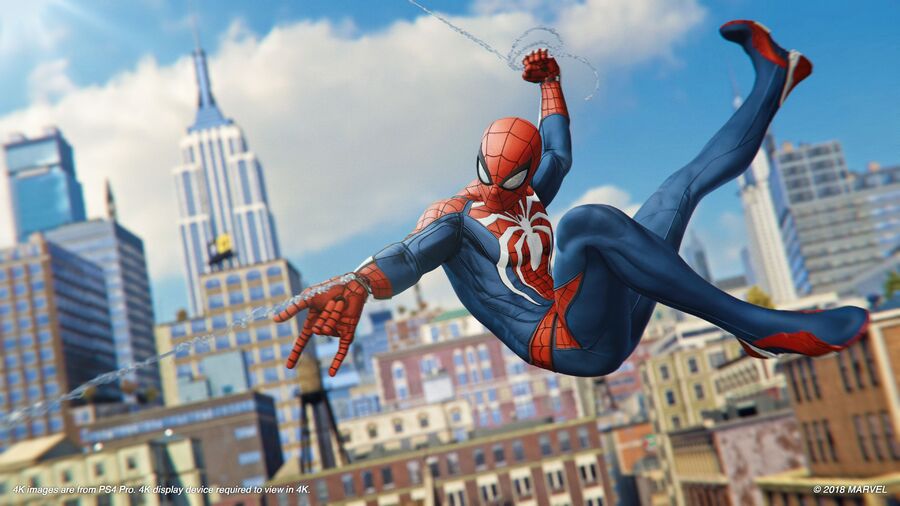 Marvel's Spider-Man is a match made in heaven, but it's fascinating to learn about how the project came to be. As you all know, it's a PlayStation 4 exclusive published by Sony and developed by independent studio Insomniac Games – but with Marvel sitting on the sidelines, it almost feels like fan fiction.
It perhaps won't surprise you, then, that the game almost didn't happen – but for reasons you may not expect. Speaking with IGN as part of a huge interview, studio founder Ted Price revealed that he wasn't initially all that fussed about the idea of making a Marvel game because the studio historically has always worked on its own franchises.
"[PlayStation's vice president of product development] Connie Booth was down at Insomniac Games one day, and she said, 'What would you think about working on a Marvel game?' And my immediate reaction was fairly neutral because we had been creating our own IP from the very beginning and had never really considered working on someone else's IP," he said.
"But then I figured I'd ask some of the team members and the response I got was eye-opening. So I told Connie we'd really be interested in talking to Marvel and seeing what the deal was. So we started having these three-way conversations, and it became very clear very quickly that Marvel was interested in our take on one of their franchises."
Fascinatingly, the developer wasn't told to work on Spider-Man – it actually got to choose. "They said, 'Look, we've got a lot of characters, pick one that works for you.' It was an amazing experience. Spider-Man rose to the top very quickly, and I think that's because a lot of us identify with him – even as a company we feel like the underdogs. He's also the most popular Marvel character in the world."
The rest, of course, is history, with the game becoming the fastest-selling title of the year so far in the UK – and things are looking pretty rosy for the title globally as well. It's interesting to hear the background story, though, because if you went back in time ten years and told us the creators of Resistance would go on to release an exclusive Spider-Man title, we'd laugh in your face.
[source uk.ign.com]