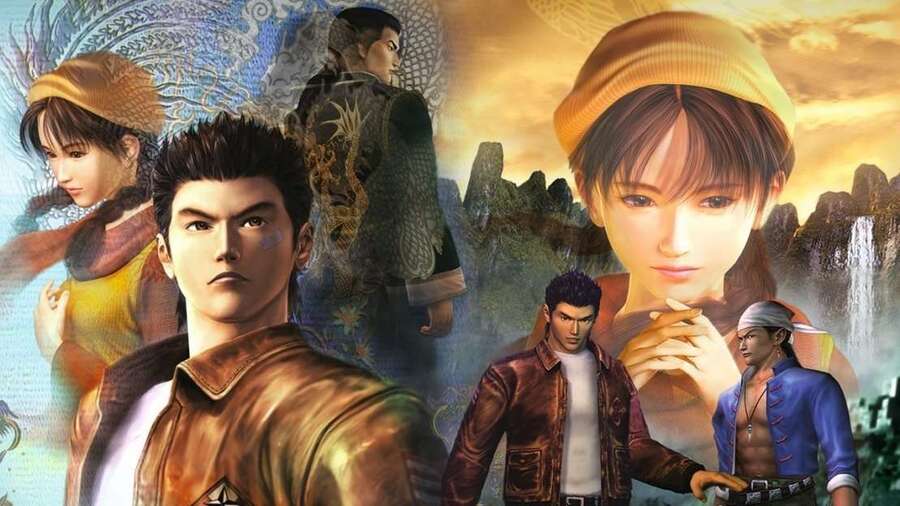 After months of scorching weather, the grey clouds have descended on the UK, and it's all feeling rather muggy outdoors. There's never been a better time to stay in with a nice iced tea and a couple of video games, then, and fortunately the release schedule is reaching that point where there's about a billion new things to play. Here's what we're up to.
Sammy Barker, Editor
It's a surreal moment for me, as the games that made me fall in love with the medium have been re-released. Shenmue I & II have finally arrived on the PlayStation 4, and if I could stop staring at their menu screens slack-jawed, I may be able to crack on and bring you a review.
Robert Ramsey, Deputy Editor
It's looking like a bit of everything this weekend, with Monster Hunter: World leading the charge as is usually the case. Yakuza: Kiwami 2 is also on the agenda as I look to finish everything up before our review goes live next week. There's nothing quite like plugging future content in What Are You Playing.
Jacob Hull, Reviewer
Yes, I've played it a couple of times before, but I just can't get enough of it. I'll be playing through one of my favourite games of all time this weekend, Shadow of the Colossus. There's no better time to get lost in this moody cinematic world than on a dark, rainy weekend in Scotland. 
Jamie O'Neill, Reviewer
I'm intrigued by the recent The Last Battle expansion pack for the beat-'em-up 99Vidas, although I predominantly play 99Vidas on my PS Vita, and I think the update may only be for the PS4 version. I'll transfer my Cross-Save progress first, and see if I can finish the game on the Hard difficulty setting, before I consider buying The Last Battle.
Liam Croft, Reviewer
My Shenmue I & II pre-order appears to be turning up early, so I'll be spending the majority of my free time tracking down Lan Di this weekend. As well as that, I'll be wrapping up my review of Fall of Light: Darkest Edition, which you'll be able to check out early next week. 
Rebecca Stow, Reviewer
Mostly F1 2018 which is surprisingly addictive even for someone like me who is awful at racing games unless they're part of the Mario Kart franchise. I've also gone back to one of my favourite indie games What Remains of Edith Finch just to pick up those last few Trophies. It's been months since I completed the game and I still felt such awe and wonder playing it again. That game is truly a masterpiece 
Victor Nowogurski, Moderator
This weekend I will be tending to my graveyard in Graveyard Keeper, a game that is basically a darker version of Stardew Valley. While not doing that I will be playing a few rounds of Overwatch.
---
That's what we're playing this weekend, then, but what about you? What's keeping you occupied over the next couple of days? You know how we do this, hop in the comments section below.