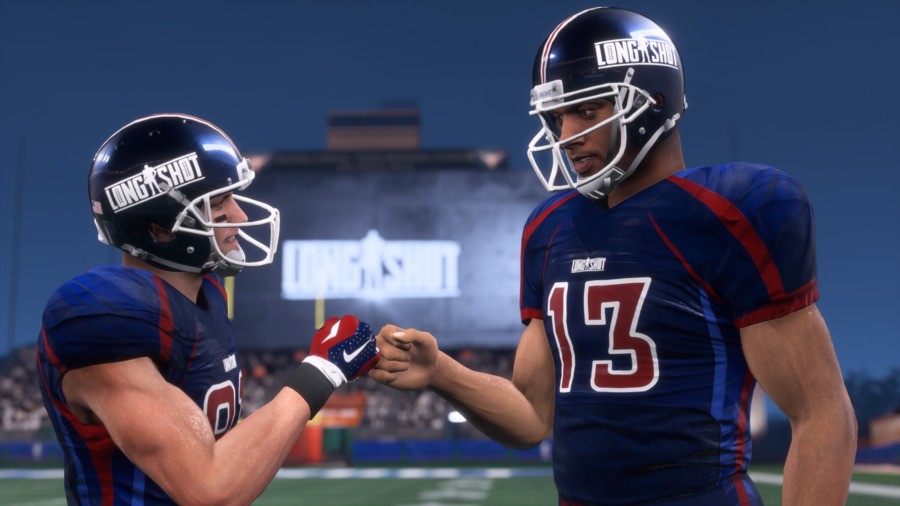 Guess who forgot to organise WAYP this week? It's a rarity, so hopefully your humble host can be forgiven. Fortunately a handful of staffers responded to the last minute request for paragraphs, so we have something to publish. This article is all about you, ultimately, anyway.
Sammy Barker, Editor
I'm not sure how Tiburon got EA Sports to sign off on Madden NFL 19's new Longshot mode, but I'm glad it did. I enjoyed the first edition, but this new one is a full-on teen drama with football bits. There are dead coaches, estranged sisters, and sack fumbles. It couldn't possibly be more up this author's alley.
Robert Ramsey, Deputy Editor
It's all about EVO 2018 this weekend so time for games is limited, but depending on how hectic things get, I'll likely squeeze some Monster Hunter: World in there and hunt that bloody big Behemoth.
Jamie O'Neill, Reviewer
I can't recall ever playing a game made in Chile before. Therefore, adding in an extra boss rush mode – plus a bonus 8-bit vertically scrolling shoot-'em-up called Invaders of Ekron – makes checking out Defenders of Ekron: Definitive Edition by In Vitro Games more intriguing as a 2018 re-release in Europe. I hadn't heard of it before as a little-known shmup adventure game launched in the US last year.
Liam Croft, Reviewer
This weekend is all about Dead Cells for myself. I'm currently working my way through run after run in an effort to unlock as much as possible, as well as beating as many levels as I can. You can look forward to the review going live on Monday. If I do need a bit of a breather between runs though, then of course there's always Fortnite.
Rebecca Stow, Reviewer
I've been indulging in the touching story of Anamorphine. Beautiful game but It's a shame my copy seems to be very laggy. Otherwise everything I've been playing is under embargo. My lips are sealed!
Victor Nowogurski, Moderator
This weekend I will be continuing with Borderlands 2. I decided to start a playthrough with Maya and I am having a lot of fun with her. I will also be looking to start Forza Horizon 2 as I have been wanting to get into that series.
---
What are you playing this weekend? It's a short edition from us, so we need you to pack out the comments section below. You know what to do.