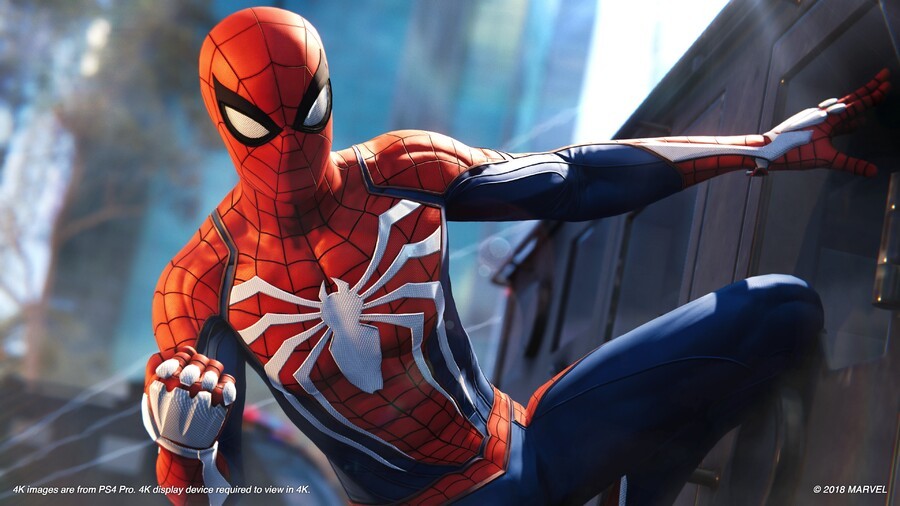 In a year that's already been packed to bursting point with big games, September will seriously up the ante with a sequence of huge releases. Two major titles, Marvel's Spider-Man and Shadow of the Tomb Raider, are scheduled to deploy within days of each other – a harrowing prospect for publisher Square Enix and developer Eidos Montreal considering how much enthusiasm there is for Peter Parker's impending instalment. Speaking with COGconnected, game director Daniel Bisson insisted that he's not concerned.
"I'm not worried about Spider-Man," he stressed. "I have friends working on it, so I'm very happy for them, and I think, you were saying it, it's a great year. And for me, Spider-Man and Shadow of the Tomb Raider can co-exist. It's a different experience. One's way more about movement, the city and things, and this one is way more about exploring and finding things that make life special."
While it's true that the games offer different experiences, there's only so much time and money to go around, and with even bigger titles like Call of Duty: Black Ops 4 and Red Dead Redemption 2 lurking, there's simply no way that these releases won't cannibalise each other to some extent. It's perhaps worth remembering that Lara Croft's latest is a multiformat outing, while Spider-Man is an exclusive, so that may work in its favour to some extent.
Of course, this raises an age old discussion: why do so many games insist on going to war at the same time of the year? There's no doubt that the industry makes most of its money during the all-important holiday months, but we've just come off the back of a summer that's been practically devoid of major releases. It feels like madness for everything to be clustered together in the same two month period, but that's the situation we find ourselves in, and chances are you're going to have to make some difficult decisions about which titles you're going to buy.
[source cogconnected.com]