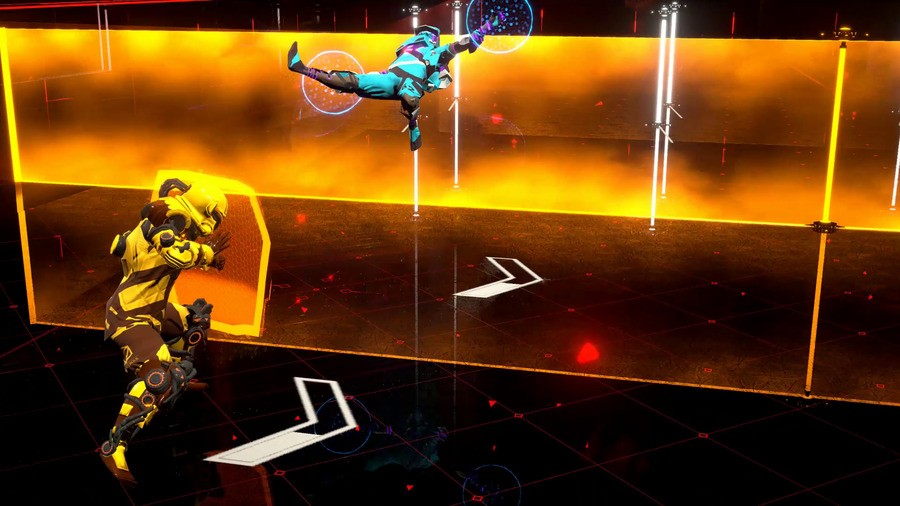 Roll7 is the small studio responsible for some fantastic games, but its latest effort, Laser League, evidently has struggled to win over consumers. The OlliOlli games and Not a Hero were small in scale but offered great arcade-like experiences, and while Laser League in some ways fits into that mould as well, its reliance on a steady stream of players has unfortunately hampered its chances.
In a statement, Roll7 has said that it will no longer be supporting the online-focused multiplayer game moving forward, handing over any further development to the game's publisher, 505 Games. "We can't wait to see where Laser League goes next with 505 Games at the helm and we thank them for their immense support and incubation of this project. At it's heart, we believe Laser League is one of our greatest titles yet and we are excited for what the future holds for it." The studio is taking a hiatus before it dives into its next project.
505 Games also issued a statement that delves deeper into the issues the game faced, particularly in terms of garnering a sizeable player base. In short, the publisher struggled to succinctly explain what Laser League offered without getting it into people's hands. Furthermore, the people who do play the game are quickly segregated by platform, region, game mode, etc., leading to a situation where there aren't quite enough people playing in any one setup.
By the sound of it, the publisher is now looking at ways to bring in a high number of players quickly. "This all amounts to a focus over the last few months on what tactics are going to bring hundreds of thousands of players into the game rather than slowly building a community over time. We have concentrated on Steam Free Weekends, MSFT's Game Pass, Humble Bundle events, and are in active discussions with Sony about similar initiatives in the future." A future PS Plus game, perhaps?
It's a real shame that Laser League has found itself in this position, as by all accounts, it's a great multiplayer game. However, small multiplayer titles like this will always be a risky venture. Have you played Laser League on PS4? Would you give it a shot if it appeared on PS Plus? Fire a laser into the comments below.
[source 505games.com, via roll7.co.uk]