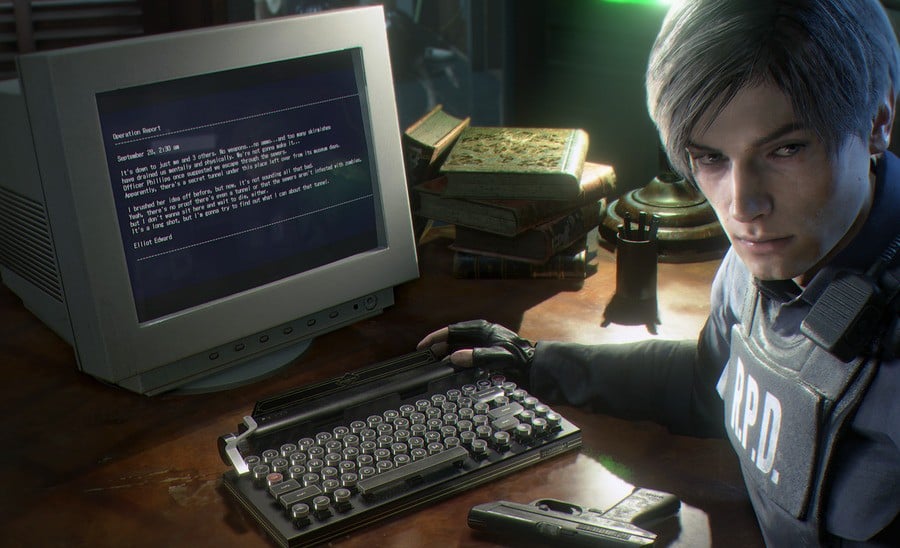 We can probably all agree that collector's edition are, by and large, crap – but this Resident Evil 2 package exclusive to Japan is an exception. The outrageously expensive ¥99,800 (~$900) Z Version bundles a Bluetooth keyboard inspired by the typewriters from the main game. You'll also get four Ink Ribbons, which double as masking tape, each with a different pattern printed on them.
In addition, the set includes a Leon S. Kennedy statue, a poster, an art book, a soundtrack, a copy of the game, and some DLC bonuses. It all comes packaged in a box modelled after the storage cases from the franchise. You can buy the Bluetooth keyboard individually if you'd prefer, but it'll still cost you an eye-watering ¥75,000 (~$675).
Worth every penny? It's pricey, but this is without doubt one of the coolest limited editions we've seen in some time. How much would you pay?
[source e-capcom.com]