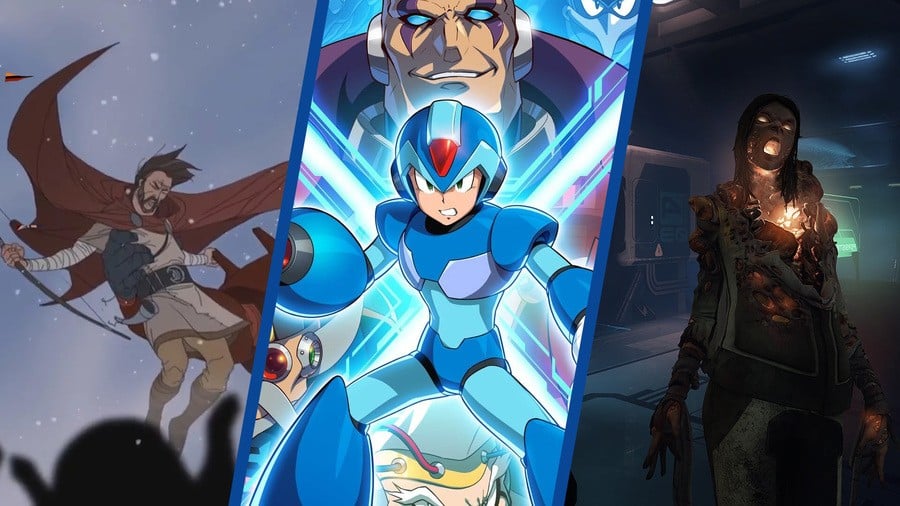 The summer has so far provided a bit of a lull in activity for the game industry, but that's all about to change rather dramatically as we move into the business end of the year. But before we get swamped in the many, many new game releases of August, September, October, and November, let's first take a minute to appreciate what July had to offer.
An enjoyable anime-style Japanese role-playing game with a fun battle system, Shining Resonance Refrain was never going to set the genre alight, but it does provide a solid 40 or so hour journey. We gave the colourful title a 7/10 in our review, calling it "an accessible adventure that comes together surprisingly well". We concluded: "Refrain's like a quick and easy summer anime -- it's certainly not a classic, but it's good fun while it lasts."
Click here to read our full review of Shining Resonance Refrain
The Mega Man X series is back, and it's back in surprising style. Remastered and as satisfying as ever, Capcom's collection comes with a bunch of extras and is in part a reminder of just how good the Blue Bomber formula can be. "A lot of love and care has been poured into this collection, allowing players of all skill levels to jump right in and enjoy," wrote reviewer Allen Reynolds, before slapping an 8/10 on our review.
Click here to read our full review of Mega Man X Legacy Collection
The Persistence is a roguelike horror PlayStation VR title, and even with that basic description it already sounds entertainingly unique. Editor Sammy Barker was a big fan of this one, awarding it an 8/10 in our review and writing, "The Persistence is a PlayStation VR campaign that's both gut-wrenching and weirdly replayable". He added: "With a compelling gameplay format as well as some great gadgetry, this is one survival mission we thoroughly enjoyed."
Click here to read our full review of The Persistence
Running away with our Platinum Trophy for July is The Banner Saga 3, by all accounts a fitting end to one of the most engaging stories on PS4. This tactical role-playing title ties together the series' tale superbly, and its efforts were enough to secure a 9/10 in our review.
"The Banner Saga 3 is a fantastic tactical role-playing game that confidently concludes the overarching storyline of the series in a manner entirely befitting with what has come before," wrote reviewer John Cal McCormick. "The stakes are high, and after two and a half games spent getting to know dozens of wildly different characters, watching their fates unfold during the superb finale can be both exhilarating and soul-destroying," John concluded. A worthy Game of the Month winner.
Click here to read our full review of The Banner Saga 3
---
And so July's Game of the Month has been decided, but what titles did you most enjoy playing last month? Vote in our poll, and then tell us why in the comments section below.
What was your PlayStation Game of the Month for July 2018? (30 votes)
Mega Man X Legacy Collection 1 & 2
30%
Shining Resonance Refrain
23%
Please login to vote in this poll.
How we decide our Game of the Month: At the end of each month, the editorial team put together a list of nominees. Nominees must have been released within the month, and they must have been reviewed by Push Square. We select nominees based on our own review scores.
The editorial team then presents this list of nominees to the rest of the Push Square staff. Staff are asked to vote for three games that they think deserve to be crowned Game of the Month. First choice gets 3 points, second choice gets 2 points, and third choice gets 1 point. When voting closes, we tally the results to determine the order of this article. The game with the most points is our Game of the Month.