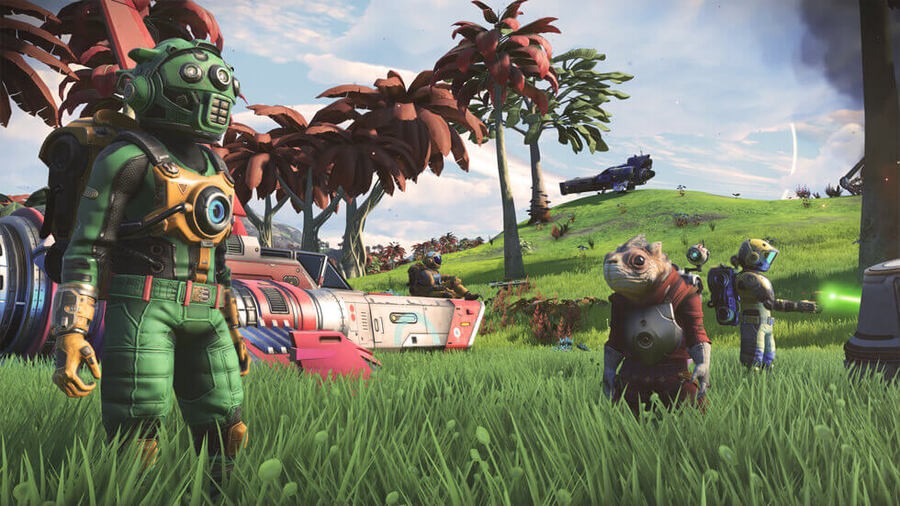 As you may be aware, No Man's Sky is set to receive a substantial content update entitled NEXT on 24th July, adding multiplayer, a third person camera, new missions, and more to the gigantic space exploration game. However, this isn't the last of Hello Games' plans for support.
The teensy studio will be delivering miniature updates to the game every week for free following the launch of NEXT. These updates will bring new events and missions for players to encourage exploration. Completing these will earn you in-game rewards.
In addition, Hello Games will be launching a new website named Galactic Atlas, which will let players navigate the Galaxy Map and view the weekly missions. It'll also show the locations of Portal Glyphs, which will allow you to navigate the galaxy more quickly. What's more, you can set your own points of interest on the map for others to see.
The new weekly content won't replace the meaty updates such as NEXT, however. The studio plans to continue building on No Man's Sky for the foreseeable future.
[source ign.com]