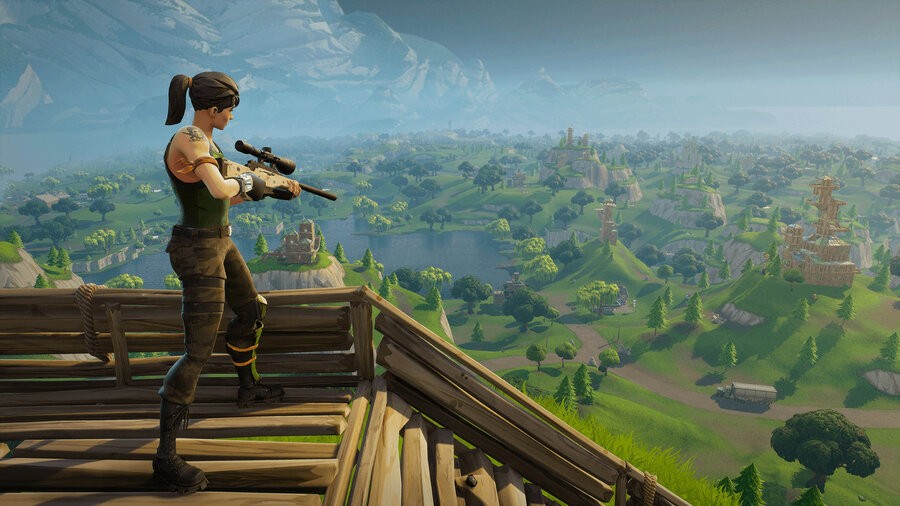 Spraying over carbide and omega posters is one of the week six challenges in season four of Fortnite.
Complete it and you'll get a bunch of XP that goes towards those tasty season four Battle Pass rewards.
In this guide, we'll detail the exact location of every single carbide and omega poster, along with a handy map you can follow. We'll also provide a few tips and tricks on how to complete it with a bit more ease. 
Once you've completed this challenge, you can move on to the other difficult challenge from this week – finding the treasure located between a playground, campsite, and map.
You can also learn more about how the Battle Pass, weekly challenges, and season four of Fortnite works in our definitive guide on the subject. Looking for other Fortnite guides? Here's our list of essential reads below:
How do I paint over a carbide and omega poster in Fortnite?
At the beginning of season four, Epic introduced a new emote in Fortnite that allows you to spray over surfaces. 
Once you've found a carbide or omega poster while playing, you need to then use this emote right in front of the poster. Job done.
On the main menu, simply scroll to the emotes section and place a spray emote in one of the slots to bring it into battle with you. 
Now, let's take a look at where the posters can be found.
Where are the carbide and omega posters in Fortnite?
There are 10 carbide and omega posters in total in Fortnite, and they can be found:
Inside a house between Greasy Grove and Snobby Shores
By the rear entrance of the restaurant in Greasy Grove
Inside the house on the centre of Loot Lake
Under a set of stairs at Tilted Towers
Underneath the red bridge south of Shifty Shafts
By a campsite on a mountain near Dusty Divot
In a tunnel just south of Tomato Town
Inside an abandoned warehouse just off the centre of the map
Inside a hut near Retail Row
Inside the huge house near Lonely Lodge
Alternatively, you can follow our map below to find the exact locations of every single poster. It's best to work in tandem with the map and description above to nail down the locations.
Anything else I should know?
You have to complete this particular match of Fortnite to mark this challenge as complete. Quitting out will cause it to fail, so you'll have to start all over again. Don't be that guy.
If you come across a poster that has already been sprayed, fear not! You can spray it again to complete this challenge.
Given that this challenge has gone live, it's highly likely that a bunch of people will be heading to these locations en masse over the next couple of days. To save yourself the trouble, it might be worth giving it up to a week to give this challenge a real try.
Now you can move on to the other difficult challenge for this week, finding the treasure located between a playground, campsite, and map.