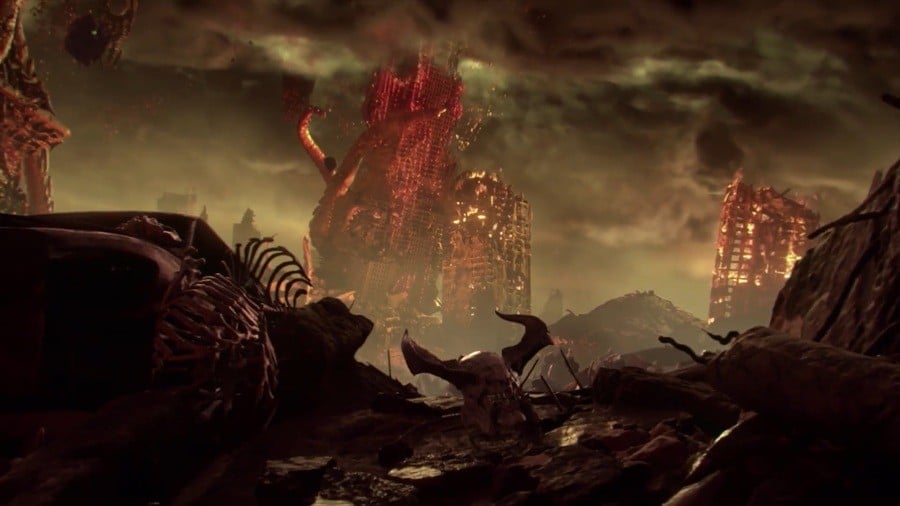 Bethesda predictably announced a sequel to 2016's excellent DOOM reboot during its E3 2018 press conference, and to rapturous applause from the audience. The name's DOOM Eternal, and it picks up right where the excellent predecessor left off.
In this guide, we're going to round up everything there is to know about DOOM Eternal, including new features, a release date, platforms, and much more. We'll update this as more information is revealed, so treat it as your hub for everything there is to know about DOOM Eternal so far.
What is DOOM Eternal?
DOOM Eternal is the direct follow-up to 2016's DOOM reboot, and will pick up right where the events in that game left off. You'll once again don the mantle of Doom Slayer and mow down / blow up / punch absolute hordes of demons into dust.
Does DOOM Eternal have any new features?
Bethesda claimed that DOOM Eternal will provide more of the hectic action of its predecessor, but turn everything up to 11. That means a more powerful DOOM Slayer and double the number of enemies than before. 
We also know that it takes place upon Earth this time, where the previous had you duffing up enemies on Mars and Hell itself.
There will almost certainly be far more new features than that, but we won't find out until QuakeCon in August. For now, Bethesda has just released a trailer that doesn't actually feature any gameplay.
When will DOOM Eternal launch?
Sadly, Bethesda didn't even announce a launch window during E3, let alone a release date. We do know that we'll learn more during a reveal at QuakeCon though, which takes place on August 10th. We'll hopefully find out for sure then. 
What platforms can I play DOOM Eternal on?
Bethesda didn't announce platforms either, though you can safely expect a PS4, Xbox One, and PC release. There's also a very high chance we'll see this come to Switch too, given that its predecessor launched on Nintendo's platform.
When will we find out more about DOOM Eternal?
Bethesda announced during E3 that there will be a full reveal of DOOM Eternal during QuakeCon on August 10th. So hold onto your Hell steeds until then.
---
Are you excited for DOOM Eternal? What would you like to see from the upcoming sequel? Let us know in the comments section below.