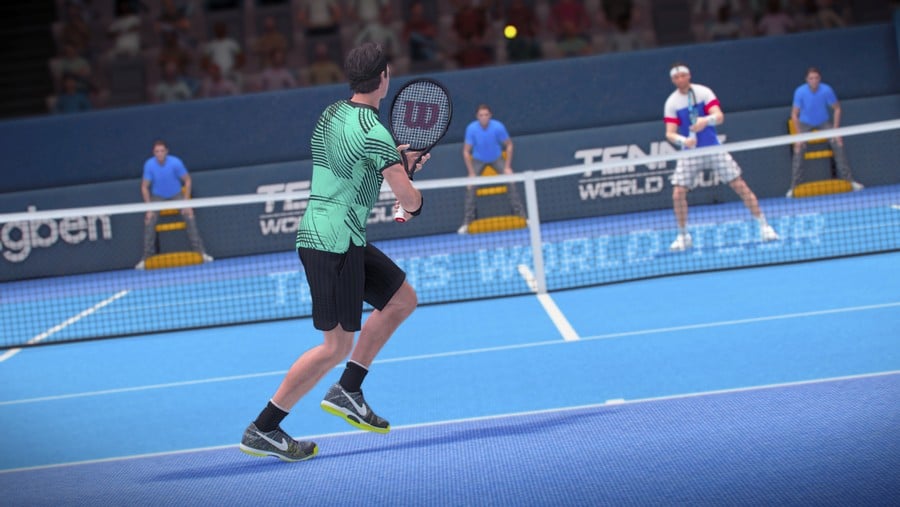 Tennis World Tour is out today, but it's not finished. Proving yet again that the PlayStation 4's doomed when it comes to simulations of one of the planet's most popular sports, developer Breakpoint has just nonchalantly announced that online multiplayer's been removed from the launch build of the game. Surprise everyone!
While the studio has obviously promised to patch the feature in, revealing this undeniably disappointing news on release day seems seriously shady to us. "Features are scheduled to roll out in two phases," a spokesperson wrote on the title's Facebook page. "The first will bring online quick matches and in the second phase we will implement a ranked online mode with global leaderboards."
The company has apologised for the bait-and-switch, but says that it hopes "you will enjoy the local multiplayer or start your journey to the top in career mode in the meantime". The firm's also committed to various other improvements in the future, including a doubles mode, audio improvements, and "sliding animations on clay courts".
In other words: it's not really ready for primetime.
[source facebook.com]