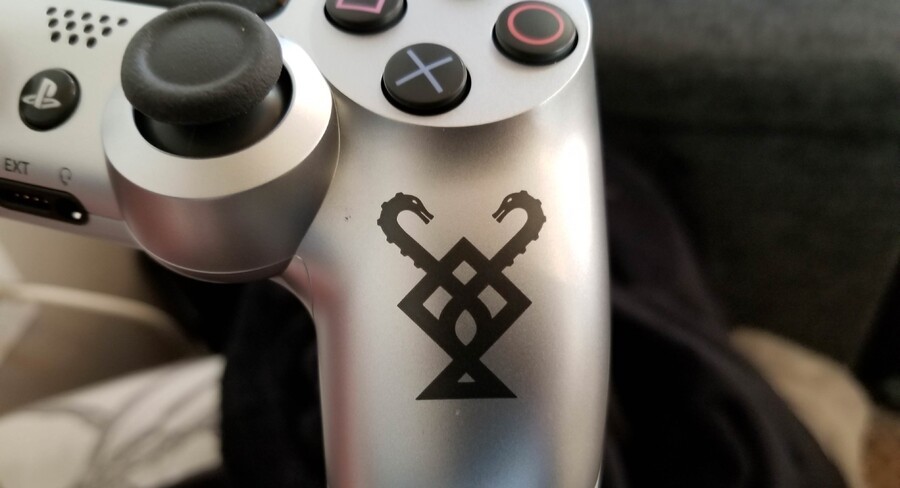 God of War really isn't too far off from its promised April release date, and Sony's already going in hard with the game's marketing. As such, rumours have been floating around recently regarding a God of War PlayStation 4 bundle, supposedly featuring a limited edition machine. There's been no concrete proof of such a bundle existing, but Reddit user Huff2994 may have inadvertently uncovered some fresh evidence.
Huff2994 posted a picture of a brand new DualShock 4 that they bought online from Amazon. What makes it interesting is that the silver controller boasts a God of War symbol on the right grip. How do we know this? Well, that same symbol appears on the front of the steelbook case that comes as part of the game's collector's edition.
How Huff2994 has actually ended up with this pad is a question that we obviously can't answer -- but does its existence suggest that Sony has God of War themed hardware in the works? We'll likely find out soon enough.
Of course, this could just as easily be a standalone God of War DualShock 4 -- much like the Gran Turismo Sport edition. Still, we like the design at least.
What do you make of this supposed God of War controller? Argue that it should have had a red stripe in the comments section below.
[source reddit.com]