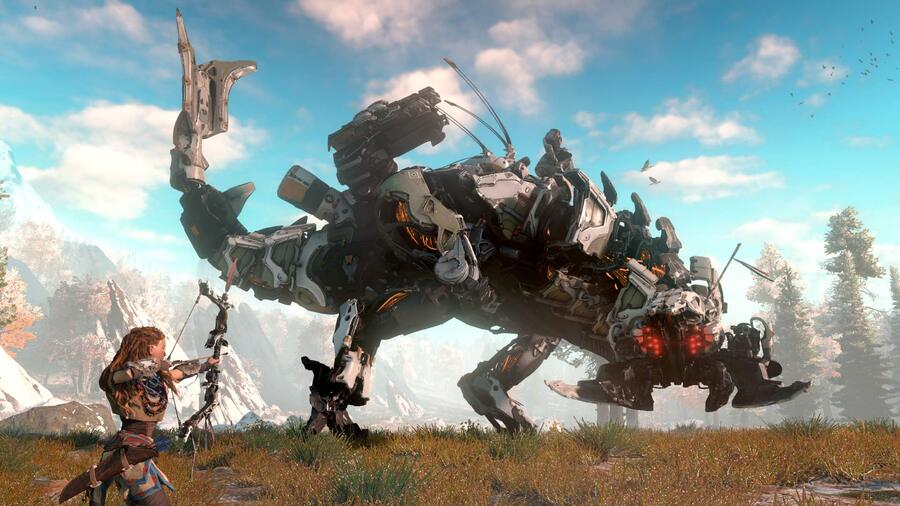 Wow! We already knew Guerrilla Games' sci-fi role-playing release Horizon: Zero Dawn was a big success, but not to this extent. Sony has announced on the title's one year anniversary that it's sold 7.6 million units since its launch in 2017, making it the most successful "new first-party franchise" on the PlayStation 4. These numbers represent both physical and digital sales sold through to consumers globally as of 15th February, 2018. Absolutely staggering.
"We had huge ambition for Horizon: Zero Dawn and as we approached the launch we knew people were excited, but to see sales of this volume is truly mind blowing," said Guerrilla Games' uber-cool managing director Hermen Hulst. "Since launch, millions of players have joined Aloy on a quest to discover the secrets of the old ones. We hope they enjoy playing Horizon: Zero Dawn as much as we enjoyed making it."
This puts Aloy's adventure on par with some of Sony's biggest properties, like Uncharted and Gran Turismo. After the critical and commercial reception to Horizon: Zero Dawn, a sequel is all but guaranteed at this point. The big question is: will the Dutch developer now be turning its attention to the PlayStation 5?
[source sie.com]