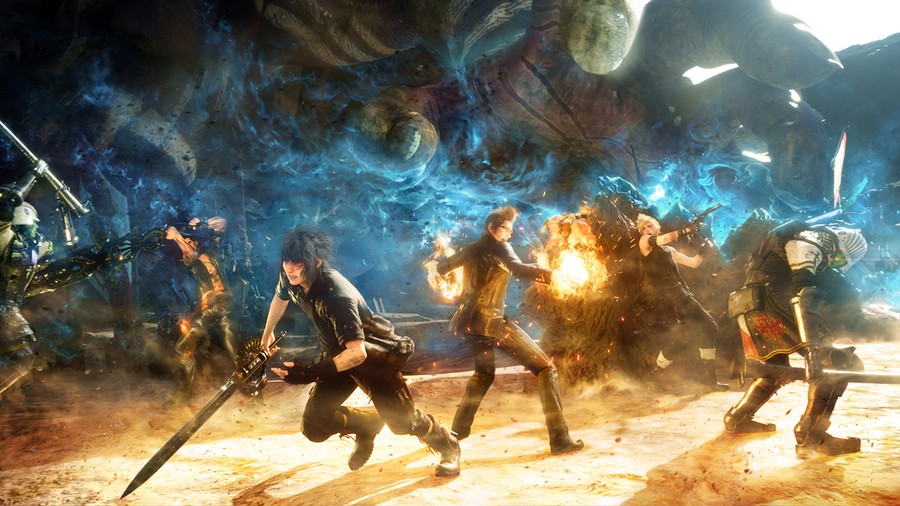 As promised, Final Fantasy XV's December update is here, and the highlight is that it gives you the option of switching between all four party members in combat. On top of that, it adds some new tunes to the car radio from Final Fantasy XV: Comrades and the upcoming Episode Ignis.
Speaking of which, the patch also prepares the game for the release of the aforementioned add-on, and as such, it weighs in at a hefty 13.3GB. At this point, Final Fantasy XV has one of the largest overall file sizes on PlayStation 4, creeping closer and closer to 100GB.
Will you be taking advantage of character switching? Main Ignis in the comments section below.