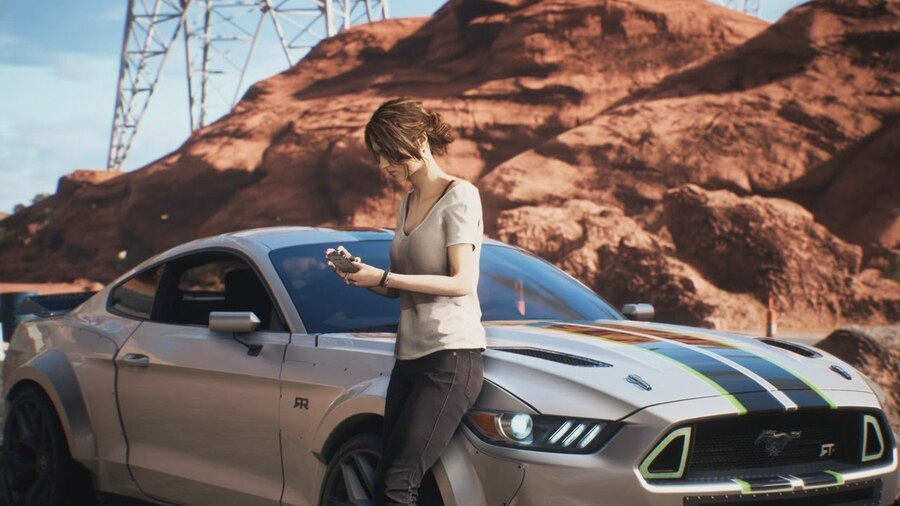 Surprise! Need for Speed: Payback is out this week on the PlayStation 4. You may not have realised because EA has seemingly completely forgotten about the racer as well. And early reviews aren't looking stellar at the time of typing. In a unique twist that never ever happens during the holiday period, we're still waiting for our review copy to arrive. We hope to bring you our verdict soon.
EA and Ghost Games set out to make the quintessential Need for Speed by bringing in aspects that worked in the past and has mostly succeeded. The unnecessary narrative ultimately holds the game back, but it's a blast once the world is made available to the player. The off-road racing is addicting and the search for Derelicts could remain a mainstay with the franchise moving forward. This is much less of a CAR-PG than the previous game, as players will be able to build a great library of cars much quicker. Add to this an excellent livery editor and community features, and the core elements of Need for Speed Payback will keep fans playing for quite a while.
The new Need for Speed has some serious problems that need to be addressed: mainly, the over-use of loot boxes (and microtransactions) and a broken progression system that relies too much on randomness and grinding. The story is cringe-worthy, full of bi-dimensional characters and annoying catch-phrases. All that being said, the arcade driving model is accessible and extremely fun as always, and the open world is pretty big and full of activities that can keep the player engaged for a long while. Oh, and you're going to spend plenty of time in the garage pimping your ride.
Need for Speed Payback's banal racing is only magnified by this focus on grinding. The simple, almost retro, handling model provides occasional bouts of fun, but it's never enough to escape Payback's flaws, with an unwillingness to let you partake in its most hair-raising moments, and a general drabness that seeps into every layer of the game. Fast and Furious, this is not; and that's a disappointing outcome.
---
Will you be putting your foot down and giving this new Need for Speed a go? Shave your head like Vin Diesel and head to the gym in the comments section below.