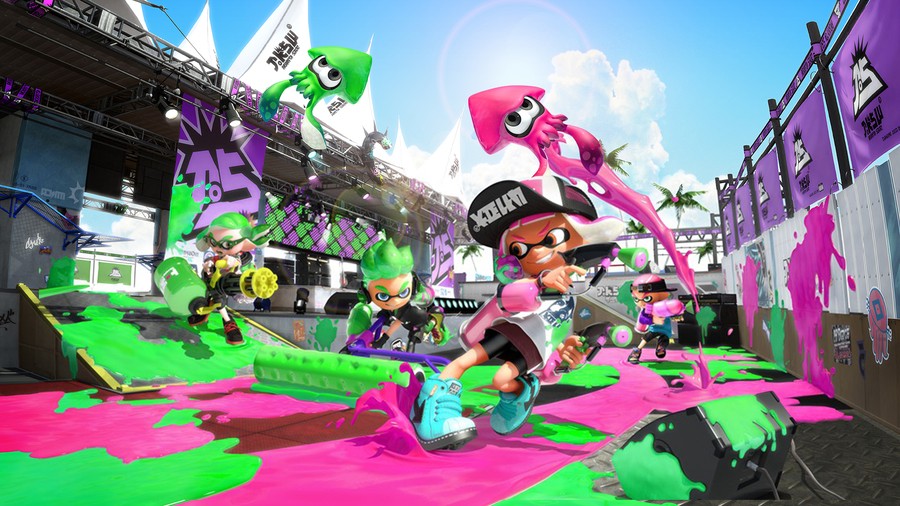 Nintendo managed to put enough Switch stock on American shelves to halt the PlayStation 4's mini-winning streak, but both systems did well by all accounts. Leaked numbers put the platforms neck and neck, and Sony's console is actually up year-over-year, which is a surprise. Considering that the device is performing better in Japan as well, there's a good chance that the platform holder may be lowballing its fiscal forecast – unless, of course, it has a tough holiday.
Nevertheless, the US industry's in pretty good shape right now. Total spend was up 19 per cent year-over-year in July 2017, with hardware and software sales being the biggest drivers of that. Splatoon 2 was, unsurprisingly, the biggest release of the month – but Crash Bandicoot N. Sane Trilogy (enjoying its first full month on the charts) came in right behind. Final Fantasy XII: The Zodiac Age also did incredibly well in fourth, but June's big winner Tekken 7 dropped all the way down to 20th position.
With a number of big PS4 games in August, and the lingering Destiny 2, it'll be interesting to see how sales of Sony's system fare through the business end of the year. Unlike its competitors it doesn't have any big new hardware initiatives planned for the holidays, but a strong slate of software (and a timely price cut, perhaps?) will surely leave it in good stead in the States this year. It's going to be really interesting to see how things go this Christmas for sure.
NPD Software Top 20: July 2017
Splatoon 2*
Crash Bandicoot N. Sane Trilogy
Grand Theft Auto V
Final Fantasy XII: The Zodiac Age
The Legend of Zelda: Breath of the Wild*
Injustice 2
Mario Kart 8*
Overwatch**
Tom Clancy's Rainbow Six: Siege
NBA 2K17
Tom Clancy's Ghost Recon: Wildlands
Call of Duty: Modern Warfare Remastered
Call of Duty: Black Ops III
Minecraft
Call of Duty: Infinite Warfare
MLB 17: The Show
ARMS*
Battlefield 1
Mass Effect: Andromeda
Tekken 7
NPD PS4 Software Top 10: July 2017
Crash Bandicoot N. Sane Trilogy
Final Fantasy XII: The Zodiac Age
Grand Theft Auto V
Injustice 2
MLB 17: The Show
Call of Duty: Modern Warfare Remastered
Horizon: Zero Dawn
Overwatch**
NBA 2K17
Tom Clancy's Ghost Recon: Wildlands
NPD Best Selling Games Through July 2017
Tom Clancy's Ghost Recon: Wildlands
The Legend of Zelda: Breath of the Wild*
For Honor
Grand Theft Auto V
Horizon: Zero Dawn
Injustice 2
Mass Effect: Andromeda
Resident Evil 7: Biohazard
NBA 2K17
Call of Duty: Infinite Warfare
[source venturebeat.com]