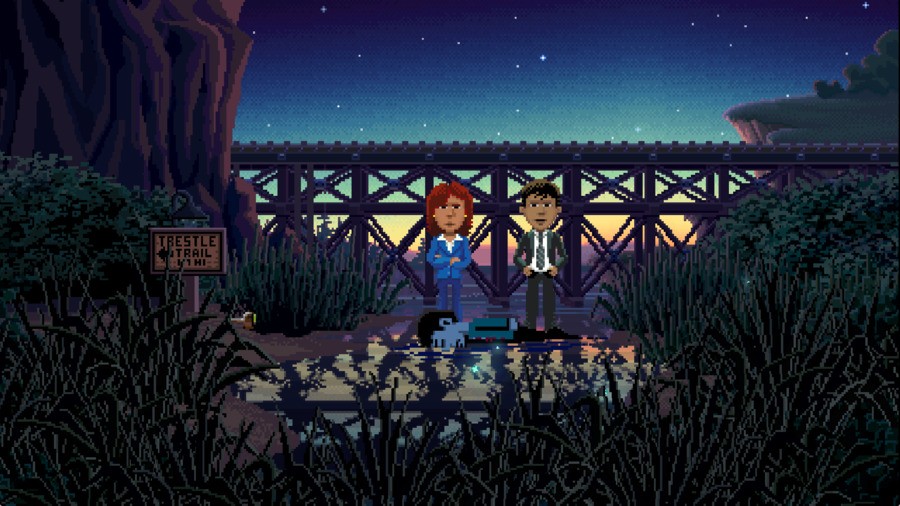 Ron Gilbert's retro point-and-click Thimbleweed Park is coming to the PlayStation 4, according to European ratings board PEGI. The body has classified the classical graphic adventure for release on Sony's format, suggesting that a launch is likely imminent.
The game, heavily inspired by the LucasArts titles of yesteryear, sees you assume the role of FBI agents Ray and Reyes as you embark on a murder investigation. The story unfolds from there, channelling everything from Twin Peaks to Monkey Island.
Reviews were very strong for this one on the PC when it released earlier in the year, so we're really looking forward to playing it on the PS4. Sony's console has become a bit of a haven for old point-and-click games in recent years, with Tim Schafer's trilogy of classics also available on the device – all scoring 9/10 here at Push Square.
[source pegi.info]