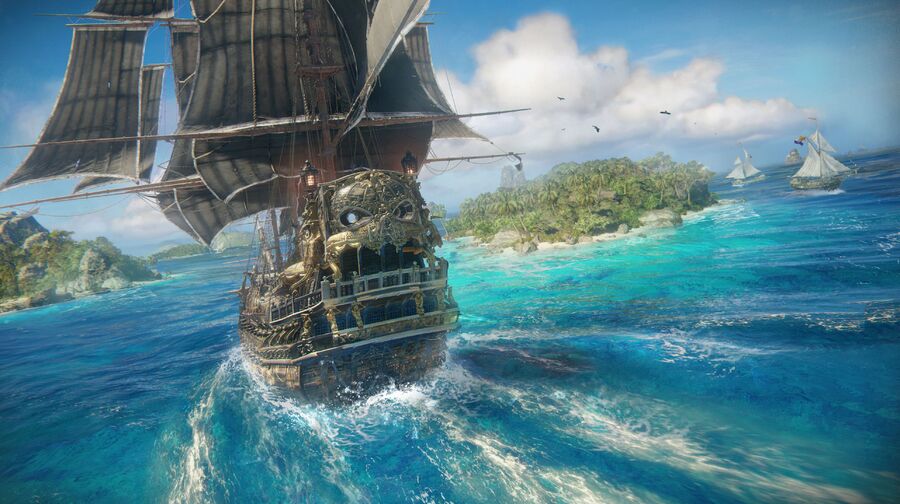 Ubisoft has shared a load details on Skull & Bones - the pirate game that it showed off at E3 2017. Essentially built around the naval combat system of Assassin's Creed IV: Black Flag, it's a project that initially attracted a lot of attention, although we feel like much of that positivity went down the drain when people started to learn more about the game.
First thing's first, Skull & Bones is indeed an online title - it sounds like you'll need to be connected to the internet in order to play. However, you're not forced to fight against other players. The game will feature a mix of both PvE and PvP modes, a bit like The Division. You'll sail the seas, potentially meet other players on your travels, and jump into some competitive skirmishes if and when you feel like it. Bit by bit, you'll earn treasure and reputation regardless of your opposition.
So, does Skull & Bones have any kind of single player story or campaign? Ubisoft's comments on this are a little vague, but it sounds like there's going to be some sort of narrative tied into the overall game. The publisher also says "more details about the single player campaign will be shared at a later date." We'll need to hear more before we get a definitive answer, then.
How does all of this sound to you? Are you looking forward to Skull & Bones' fall 2018 release window? Enjoy a pirate's life in the comments section below.