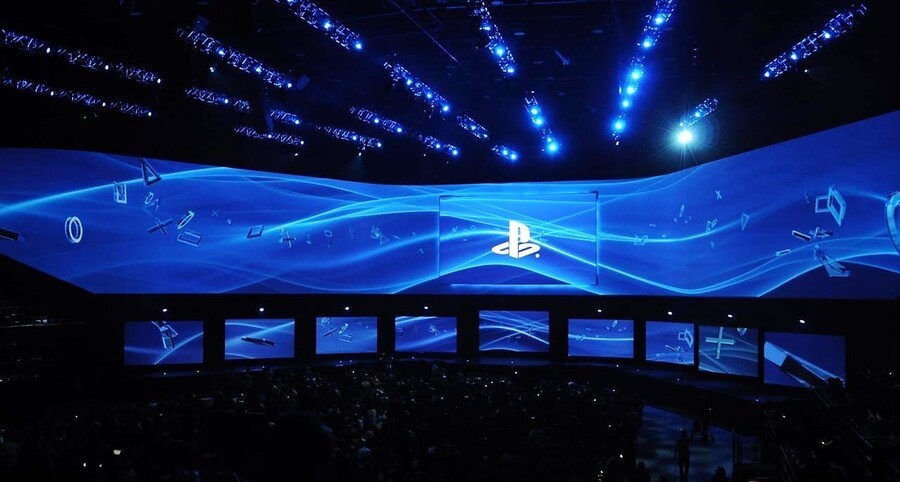 Who's ready for E3 2017, then? For the third year running, we're back with our E3 community predictions quiz, and we'd love for you to take part. For those of you who haven't done one of these before, allow us to explain. Below, you'll find a series of yes or no questions. All you have to do is predict what's going to happen at this year's show, and answer appropriately. When E3 has come and gone, we'll check through the community's answers and see whether you lot were spot on or dead wrong. Indeed, the community's reputation is on the line here - don't let us down!
Last year, you answered 15 out of 20 questions correctly, but this time around, we're going big with a total of 30 different questions. We'll be tallying your answers on the night of Saturday the 10th June - just before EA's press conference - so you've got roughly two days to have your say.
Without further ado, let's get this show on the road.
---
Question 1: God of War got Sony's show off to a flying start last year, but will Kratos be back to do it again?
---
Question 2: Hideo Kojima has said that Death Stranding won't be at E3, but do we really believe him?
---
Question 3: Rumours say that Studio Japan is once again working on a project with Dark Souls developer From Software.
---
Question 4: There have been whispers that Capcom has a brand new Monster Hunter game is in the works and that it's coming to PS4.
---
Question 5: Sony currently has a lot of third party marketing deals going on.
---
Question 6: Knack 2 is coming, but when?
---
Question 7: There are a lot of different PS4 bundles out there, but not for the PS4 Pro...
---
Question 8: inFAMOUS developer Sucker Punch is working on something and has been for a while.
---
Question 9: Horizon: Zero Dawn has been a huge success for Sony, and developer Guerrilla Games supposedly has something in the works.
---
Question 10: PlayStation Plus as a service could probably do with a bit of an overhaul.
---
Question 11: The PlayStation Vita isn't quite dead yet, but it's definitely getting there.
---
Question 12: Who remembers Dreams? It feels like an age since we heard anything substantial regarding Media Molecule's artsy PS4 title.
---
Question 13: Sony says PlayStation VR has been a success so far, but owners are eager to see more games.
---
Question 14: Red Dead Redemption 2 was recently delayed into 2018, but we're still eager to see more of Rockstar's latest.
---
Question 15: We're only a few weeks away from the release of Crash Bandicoot N. Sane Trilogy.
---
Question 16: There are several Final Fantasy games coming to PS4: Final Fantasy XII: The Zodiac Age, Dissidia Final Fantasy NT, and, of course, Final Fantasy VII Remake are all in the works.
---
Question 17: The Last of Us 2 proved to be a huge reveal back at the PlayStation Experience last year.
---
Question 18: We haven't seen much of Spider-Man, but it's definitely going to be at Sony's show.
---
Question 19: Does Sony really need a big holiday exclusive? Opinions are divided.
---
Question 20: Sony always has a few surprises up its sleeve for E3.
---
Question 21: Bethesda's back for its third E3 press conference, but what could it have in store?
---
Question 22: We've asked this question three years in a row now. Think of it as tradition.
---
Question 23: The next Assassin's Creed is coming and its been leaking like crazy for weeks.
---
Question 24: The Star Wars license is going to be one of EA's biggest money makers for years to come.
---
Question 25: The next mainline entry in The Elder Scrolls series will happen at some point, but when?
---
Question 26: Days Gone closed out Sony's E3 2016 press conference, but how much will we see of it this year?
---
Question 27: Sony America executive Shawn Layden loves his PlayStation tops. He infamously sported a Crash Bandicoot shirt at PlayStation Experience 2015.
---
Question 28: Nostalgia is starting to become a big selling point for PlayStation.
---
Question 29: Sony's presser will no doubt have its surprises, but how effective will they be?
---
Question 30: Yep, we always end with this one. Sony is rarely on time with its E3 show.