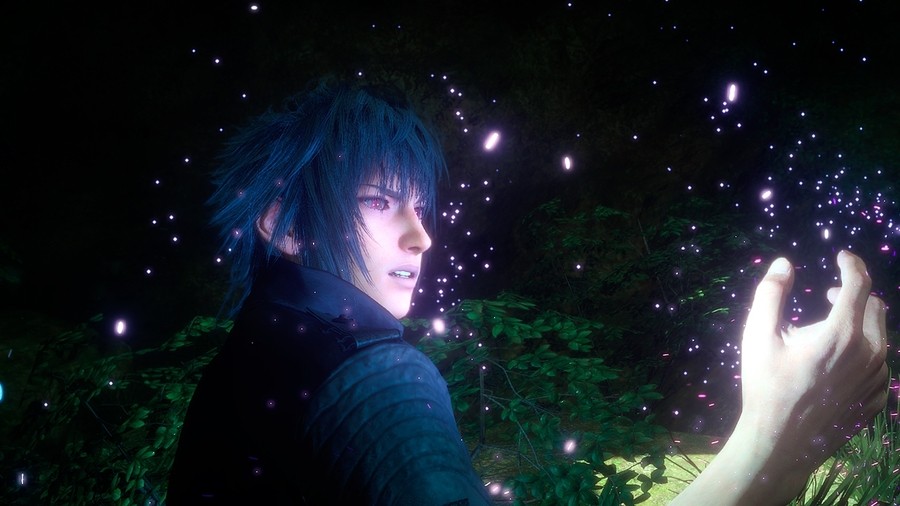 It probably doesn't come as a surprise, but we here at Push Square are divided on Final Fantasy XV and the story that it tries to tell. Some of us think it's done well enough to at least be enjoyable, while others reckon that it's a shambles. We could go on and on about the game's flaws and its inability to please everyone, but instead, we'll just relay some quotes from director Hajime Tabata.
In a recent interview with Game Informer, the ambitious boss basically says that the title's story was purposefully left unfinished. "It was for the players to experience the story through Noctis' eyes," he says. "The world and the events that Noctis sees are merely things that are seen through his eyes. We didn't want to create a comprehensive and perfectly balanced story in this game. Instead, we placed importance on the main characters and for the player and Noctis to share the same experience when we tell the story."
That's a rather unorthodox approach to storytelling, isn't it? The words "we didn't want to create a comprehensive and balanced story" say it all. Of course, with quotes like that, it's very easy to be cynical, but we suppose that the developer did actually accomplish what it set out to do.
That said, it also set out to sell some downloadable content - and that's where these upcoming character episodes come in. Episode Gladiolus, which launches next week, fills in a reasonable chunk of the story which is left frustratingly vague in the main game. Ultimately, we're just not sure how we feel about purposefully making a plot seem so disjointed - especially in a Final Fantasy title. Gap-filling DLC or not, it's questionable.
What do you think of all this? Did you enjoy Final Fantasy XV and its story, or were you left disappointed? Explain yourself in the comments section below.
[source novacrystallis.com]