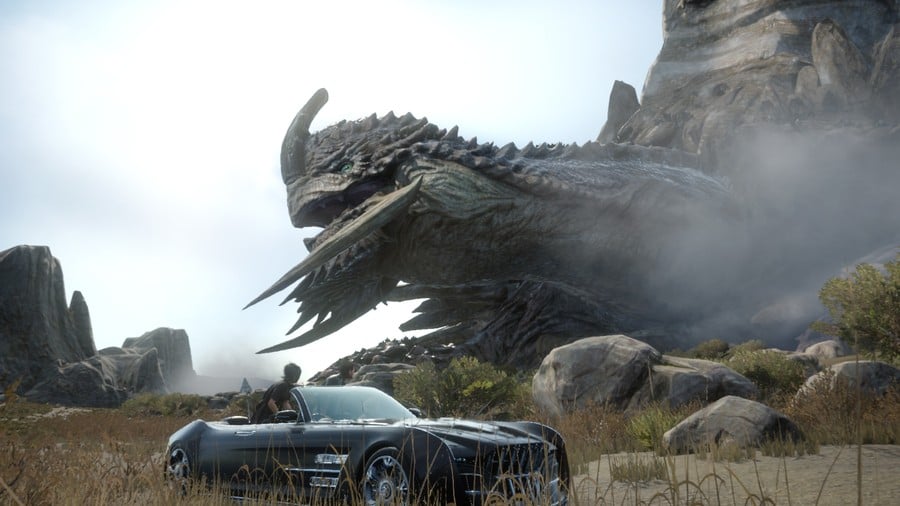 PS4 Pro users rejoice: Square Enix has finally broken its silence on Final Fantasy XV's elusive 1080p at 60 frames per second update. During the game's most recent Japanese livestream, the publisher revealed that the Pro patch will drop on the 21st February - that's the same day as the Booster Pack, the title's next slice of downloadable content.
Said update will also boost the level cap, which currently sits at 99, to 120. This should allow for some slightly easier post-game boss fights, although we're a bit scared to ask how many experience points it'll take to drag Noctis and company all the way there. Oh, and Prompto's going to be allowed to save more photos; instead of being capped at 150, you'll be able to save a maximum of 200 pictures.
Going further into the future, the supposed story-expanding patch will launch alongside Episode Gladio, the character-expansion due on the 28th March. We imagine that more details on what this next-next update contains will be coming our way soon.
Sound good? Thank Tabata in the comments section below.
[source rpgsite.net]