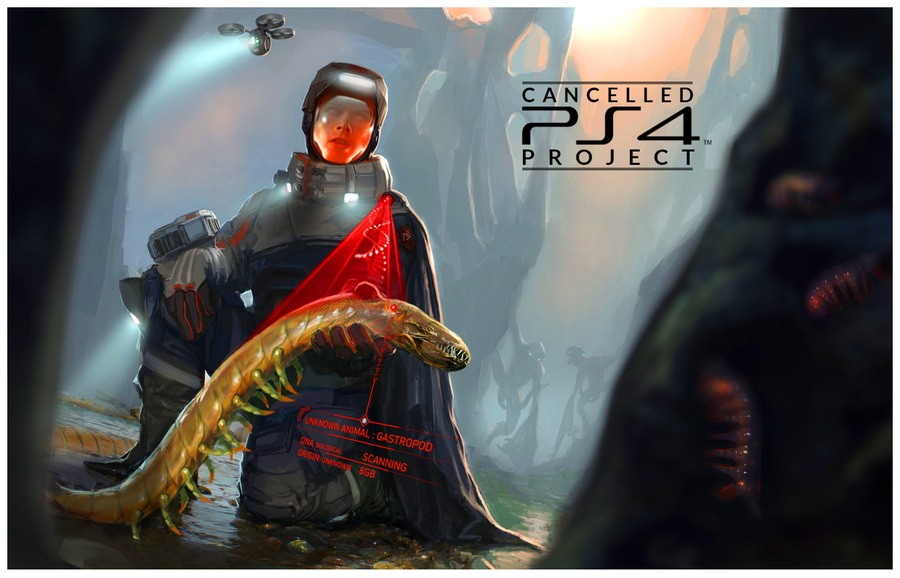 Sony Santa Monica's mysterious PlayStation 4 exclusive sci-fi title was cancelled many moons ago, but have you ever wondered what it looked like? Up until recently all we had to go on was a codename – Darkside – and a sneaky tease hidden inside God of War Ascension, but now some concepts have been uncovered on artist Erik San Juan's website. It looks kinda… Weird.
While we're not going to replicate all of the images here, some show humanoid-type creatures riding atop unicorn-esque bisons – or something. Honestly, it looks nutty as hell, and it's unclear how many of these concepts actually made their way into the game that the developer was making. Given that there's not really much cohesion between the pics, we're going to assume a lot of this was experimentation.
This project was in production for a long time, and the platform holder allegedly sunk over $100 million into it before deciding to cut its losses. We'll probably never know the full extent of what the game was supposed to be, but surface similarities to Destiny and Horizon: Zero Dawn have been cited as reasons why it may have been canned.
That and it honestly looks kinda crud, we suppose.
[source eriksanjuanart.com, via nerdleaks.com]